Garfield Realty Ranked Top 10 in Brooklyn Real Estate
June 18, 2022
We're excited to announce that Garfield Realty has once again been ranked among the top 1.49% of more than 1.6 million Realtors in the U.S. by Real Trends. Congratulations to all of our Brooklyn-loving real estate agents for helping us rank in the Top 10 large teams by volume in Brooklyn and the Top 30 large teams by volume in New York.
Having achieved over $88m in sales in 2021, Garfield Realty ranked #3 in Brooklyn and #26 in New York.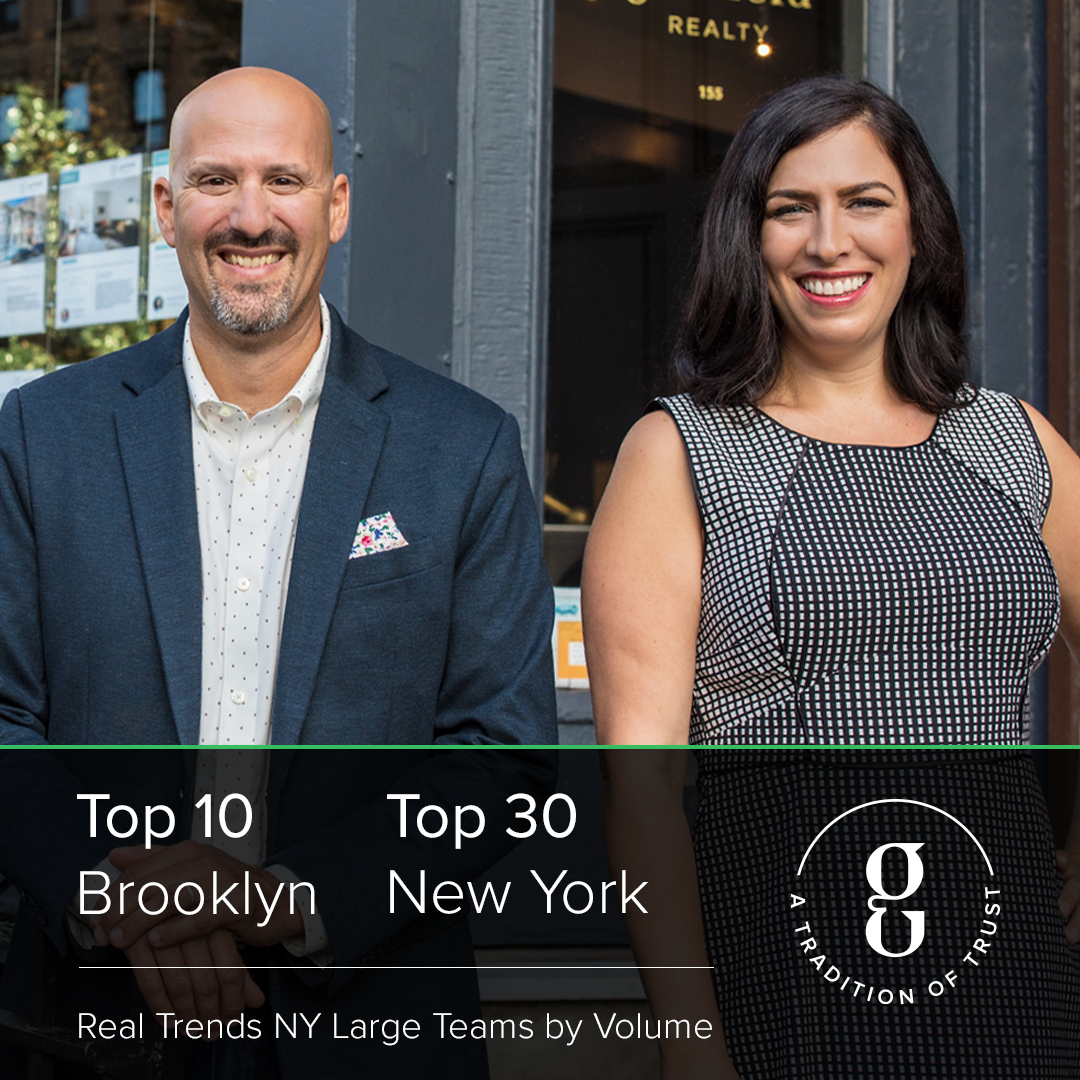 If you're looking to buy, sell or rent in Brooklyn—and you'd like to work with some of the top Brooklyn real estate agents—we're always here to help guide you, and even share some of our favorite neighborhood and staging tips along the way.
We're your source for Brownstone Brooklyn real estate, specializing in real estate throughout Park Slope, Windsor Terrace, Prospect Heights and all of Brooklyn.
…'til next year!
Featured Listings
More Articles