9 Types of Brooklyn Halloween Decorations
October 12, 2022
You're walking down a Brooklyn street at dusk on a brisk, quiet night while glancing at passing brownstones when suddenly you feel eyes looking back at you. Is it your imagination? An animal? A nosy neighbor peering out their window?
Chances are, it's just October!
If anyone knows how to celebrate a holiday, it's Brooklyn. From spooky handmade decor fit for a horror enthusiast, to minimalist pumpkin accents, to kid-friendly displays, there are fall decorations that appeal to everyone.
Here are some of our favorite types of decorations that all do their job in boosting moods and beckoning trick-or-treaters.
1. Crafty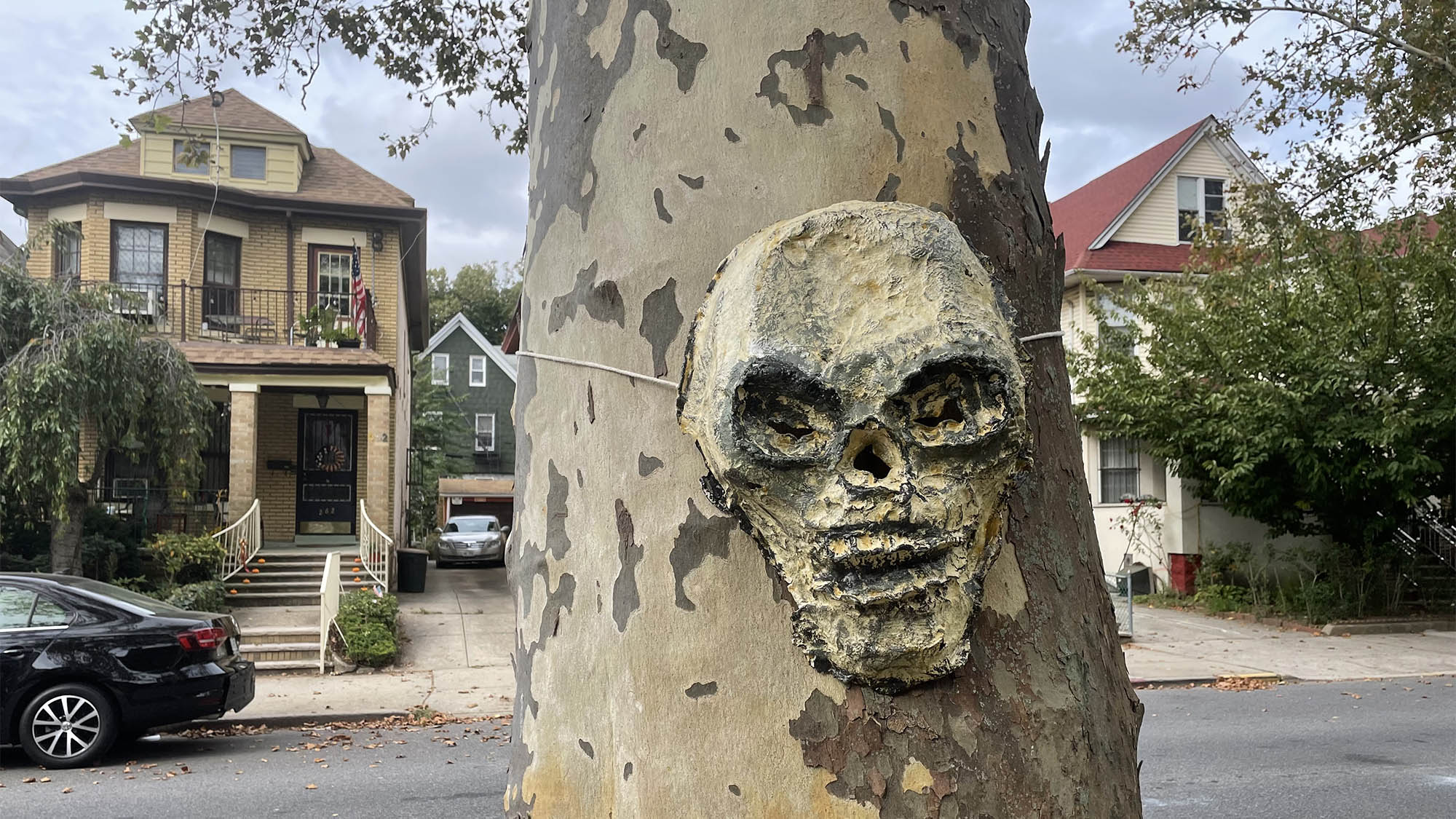 While store-bought decorations are great, we really appreciate the DIYers. Handcrafted masks like these are eerie and fun at the same time—and they demonstrate how creative Brooklyn residents are.
2. Minimalist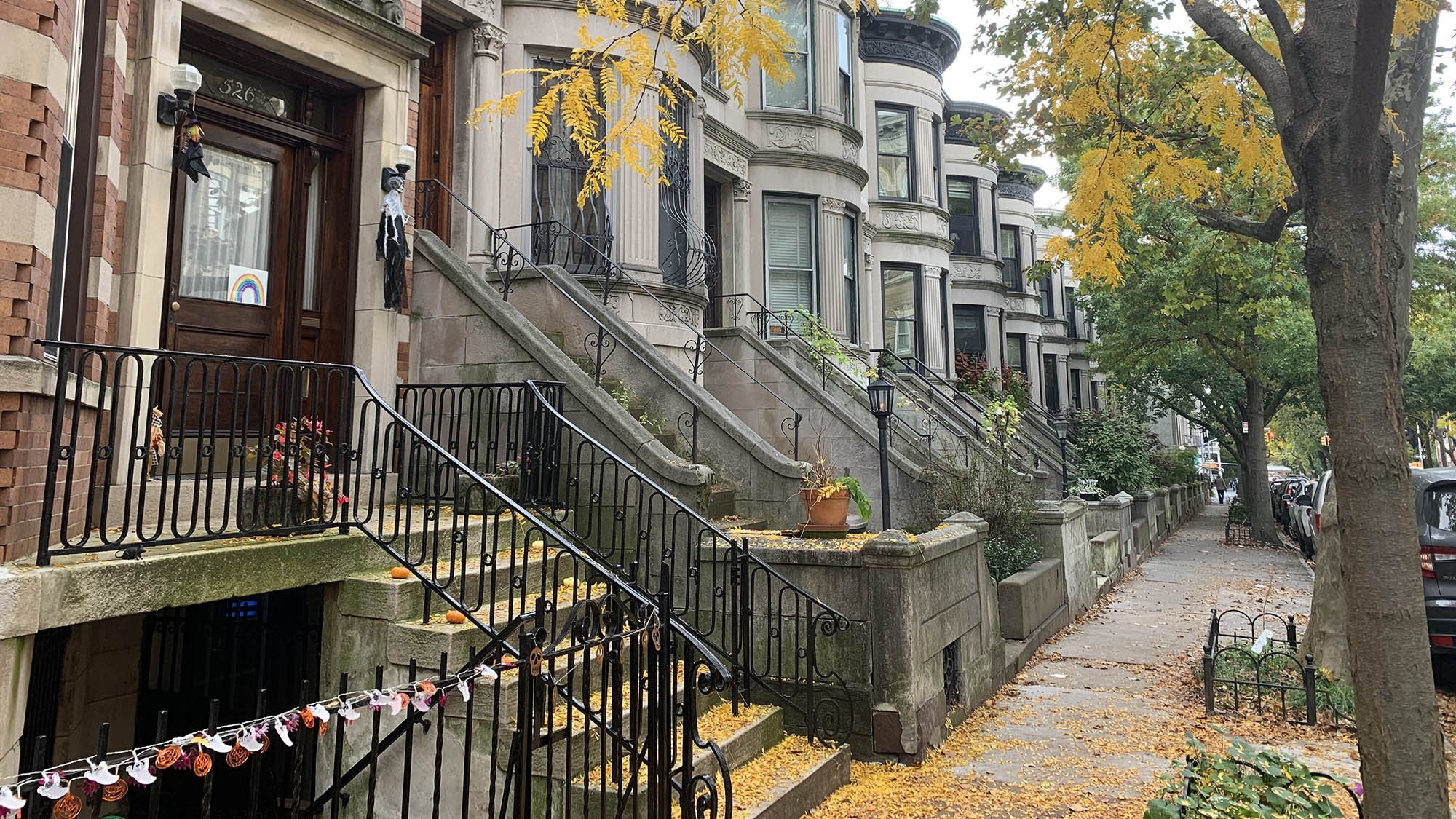 Who says decorating means going overboard? On occasion you'll come across a Brooklyn stoop like this with small pumpkins, a doorway flanked by tiny monsters and an unobtrusive celebratory banner. The falling leaves act as nature's confetti.
3. Extremist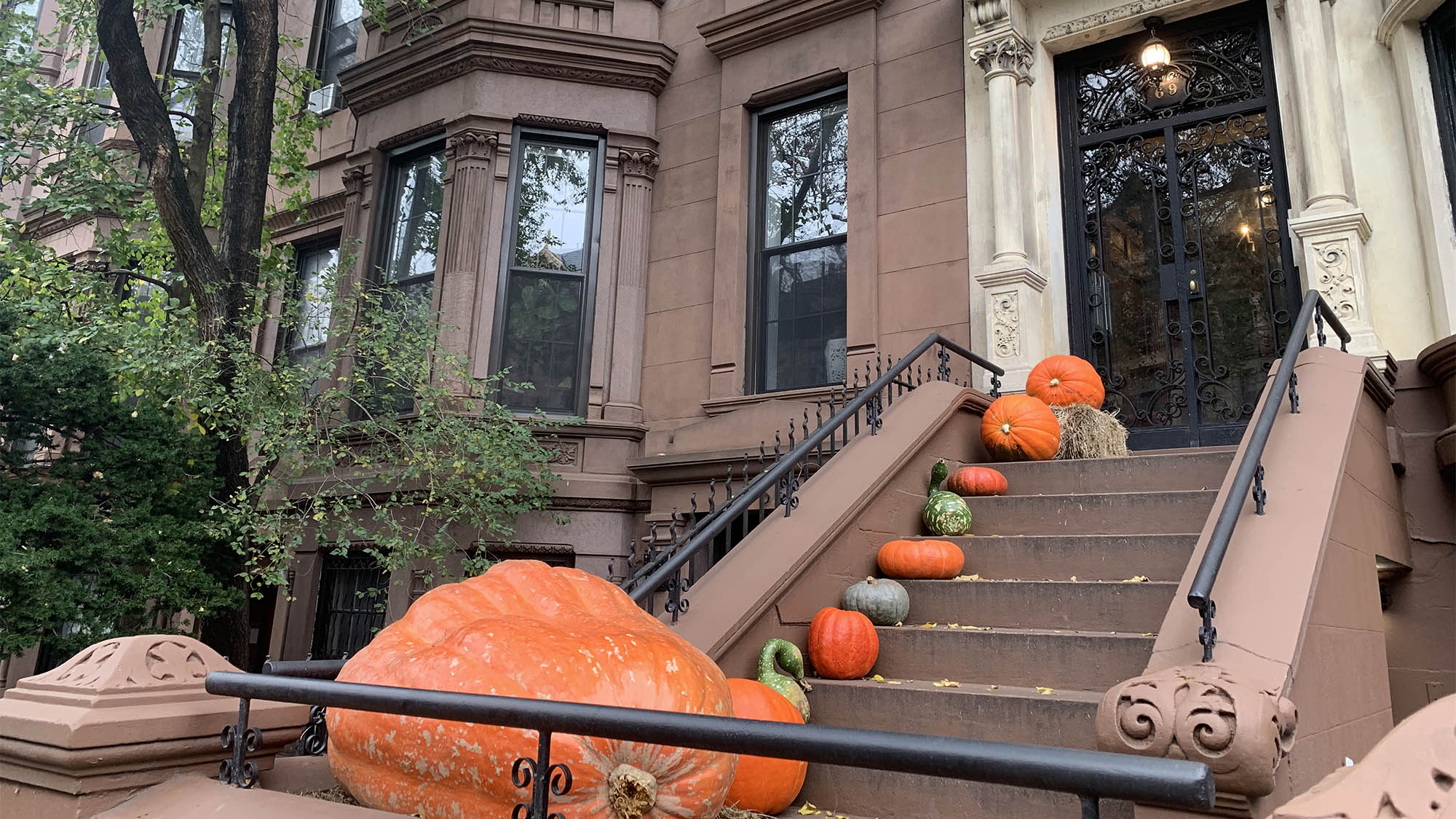 And on the opposite spectrum, you have the Brooklyn stoops that make a statement—say, with a giant pumpkin leading up to a gourd-geous display of fruit.
4. Zombie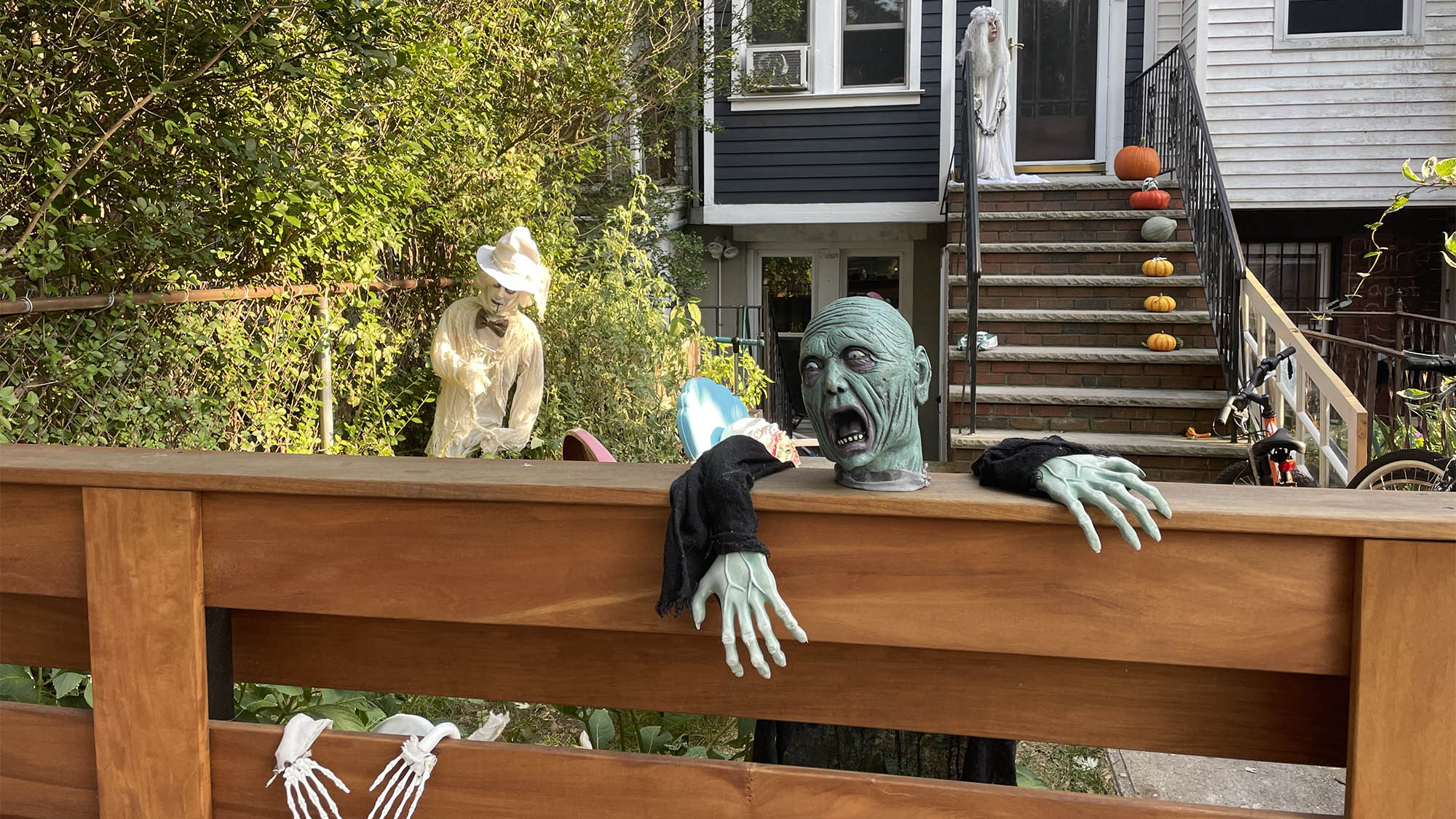 A yard full of hungry zombies might cause a gasp or a snicker, but is sure to attract attention one way or another. This one is perfectly balanced with a tasteful pumpkin display up the stairs.
5. Spidery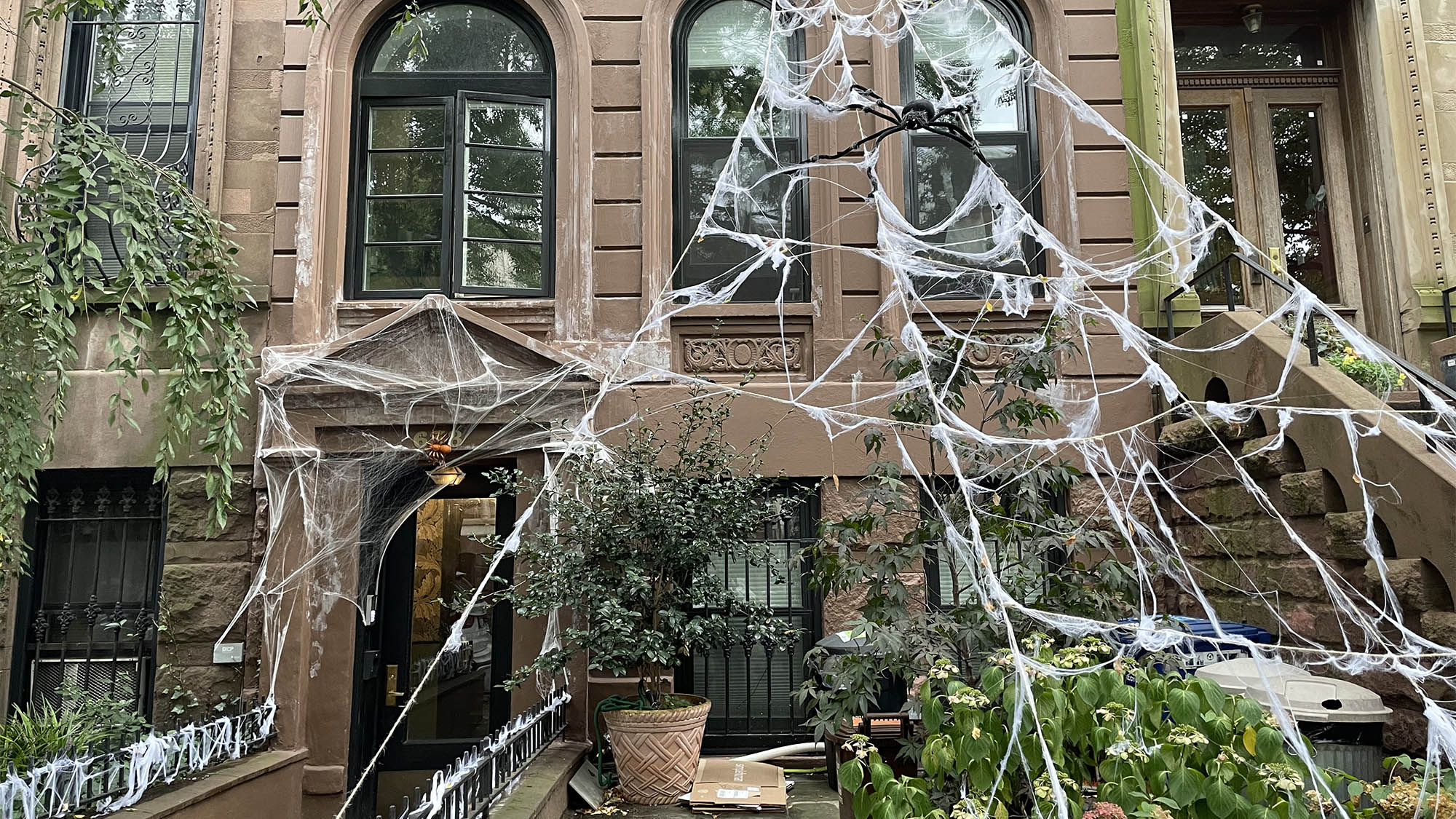 Octobers in Brooklyn are rarely fun for arachnophobes. It seems that there are spiderwebs of all sizes everywhere you look. It's amazing how drastic stretchable spiderwebs can alter the appearance of a Brooklyn brownstone facade.
6. Kid-friendly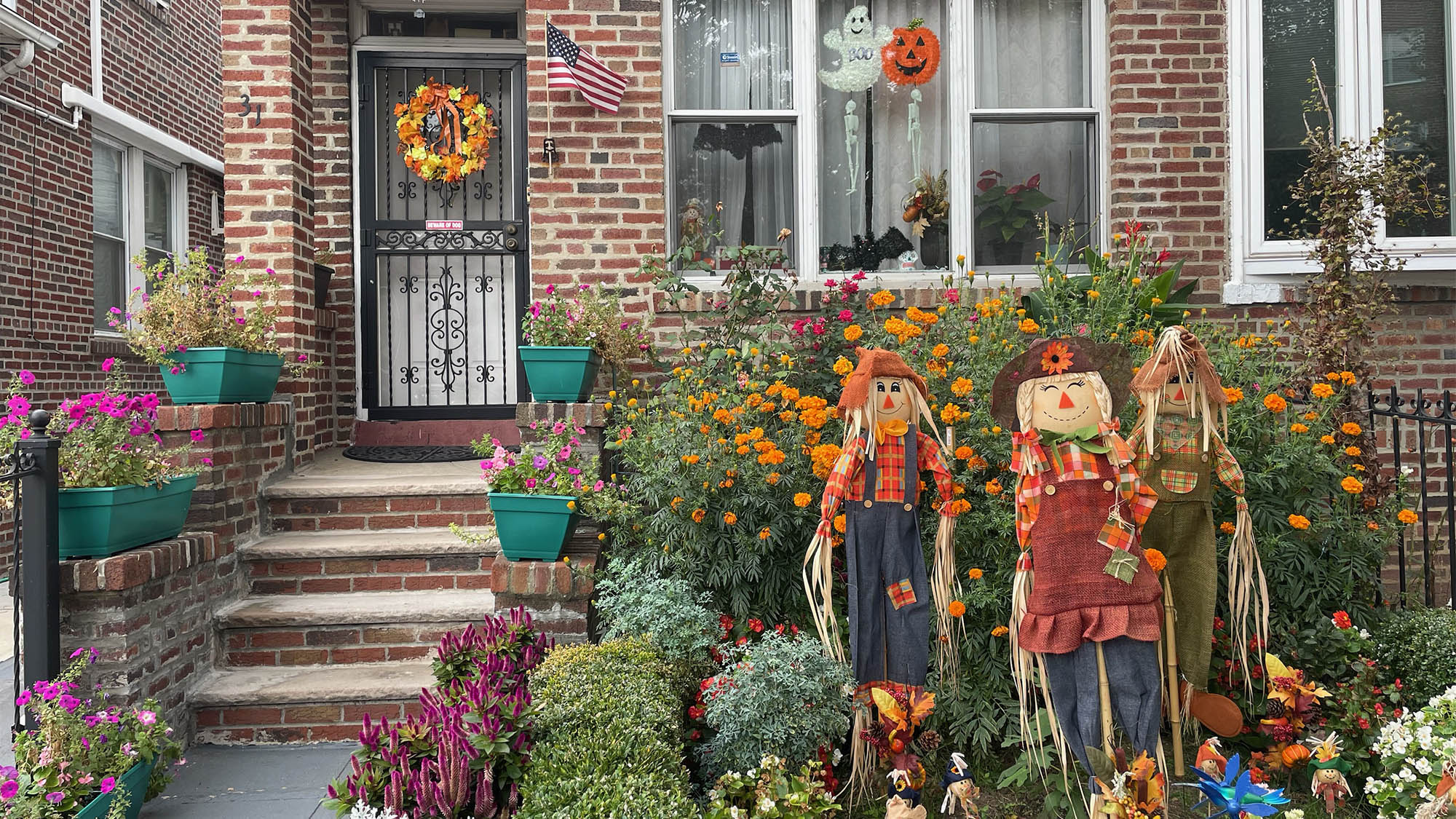 Whether you're someone who doesn't celebrate Halloween but still enjoy ringing in fall, or you favor lighthearted decor, kid-friendly displays are sure to please. Who doesn't love a happy scarecrow?
7. Spooky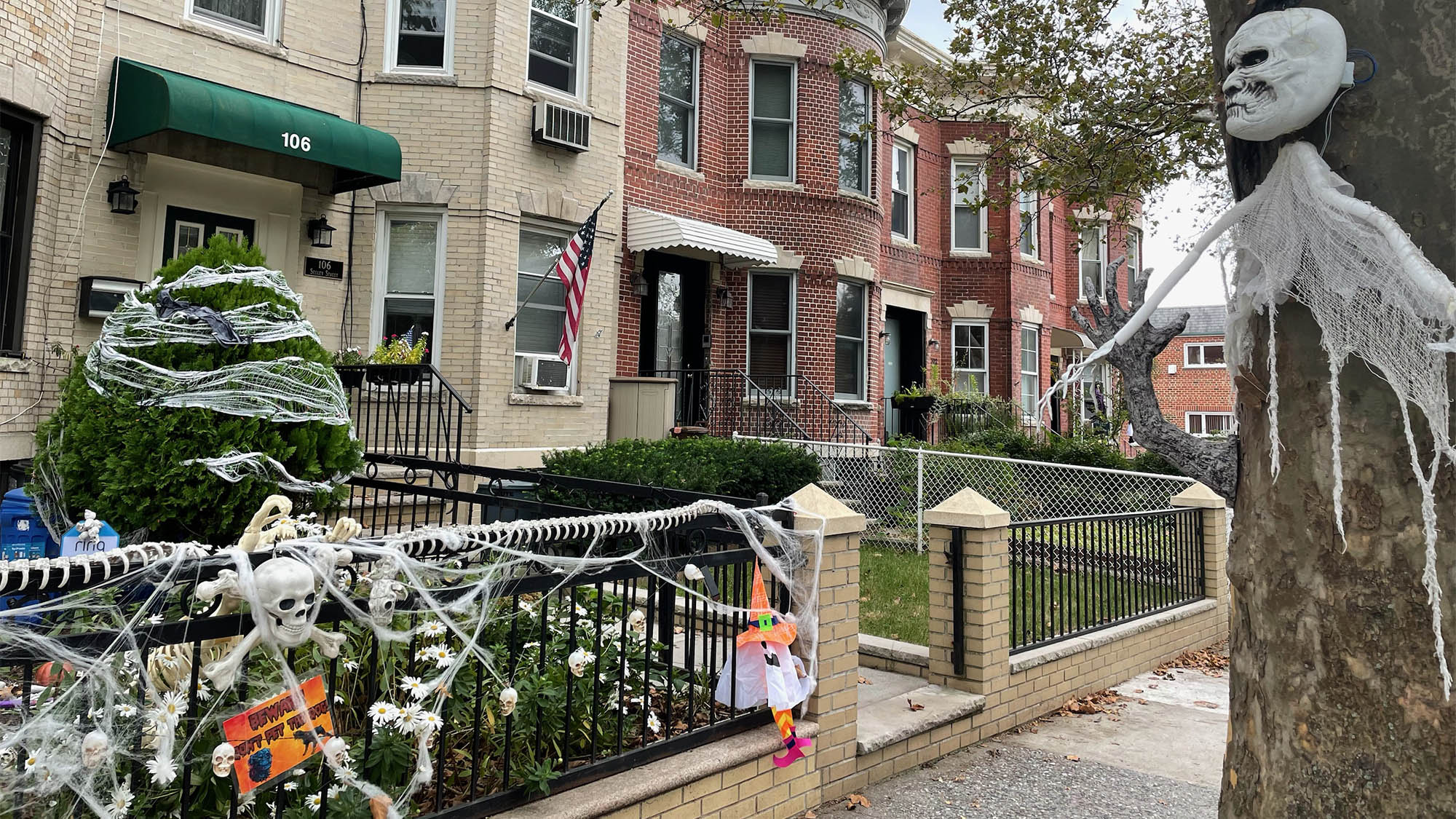 In pretty much any month other than October, sidewalks lined with skulls would be disturbing. But a little spookiness leading up to Halloween is par for the course.
8. Chillin'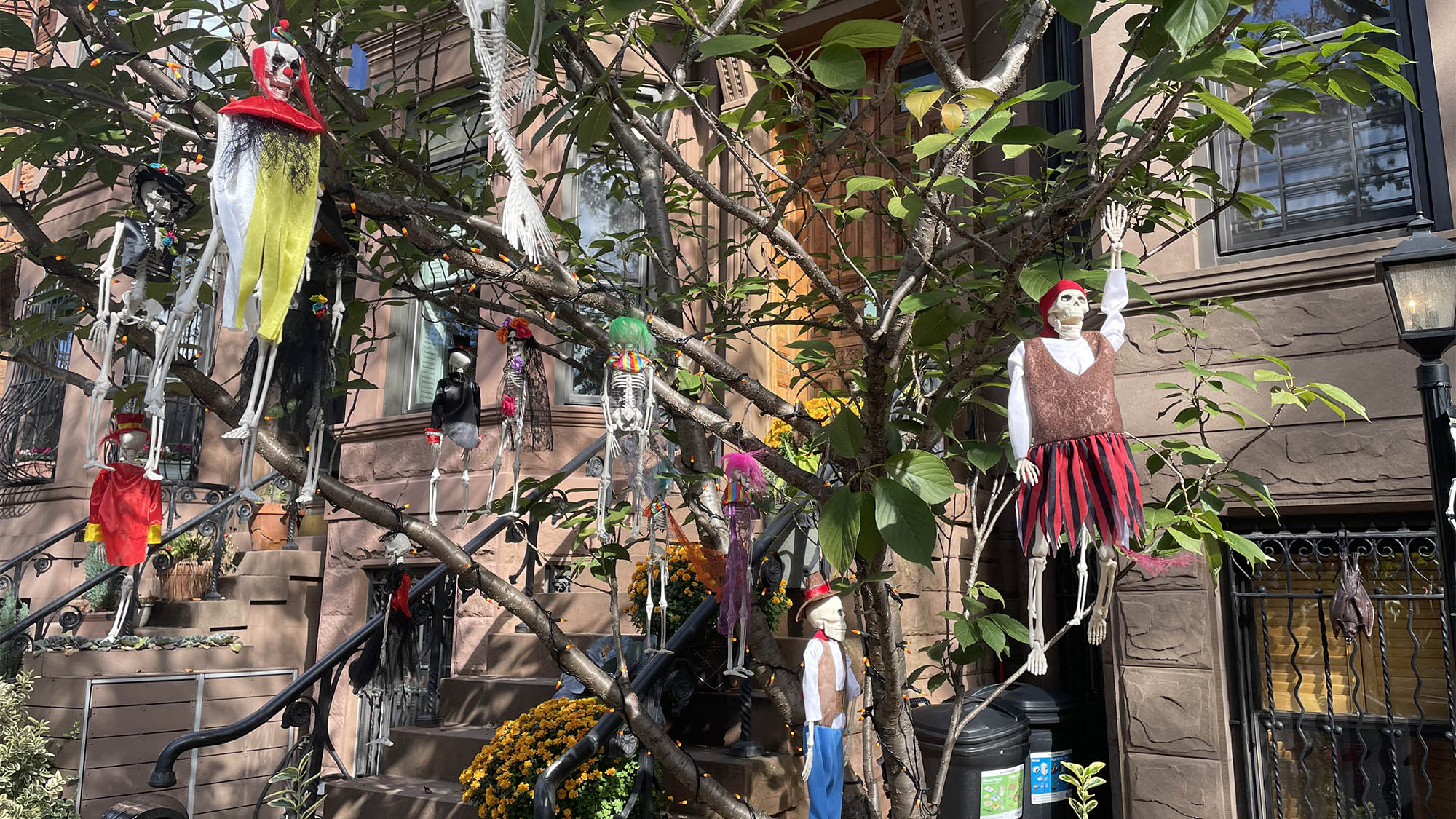 Move over, Christmas. Here in Brooklyn you're sure to find tree ornaments at Halloween too. The perfect transition between green leaves and fall foliage.
9. Evil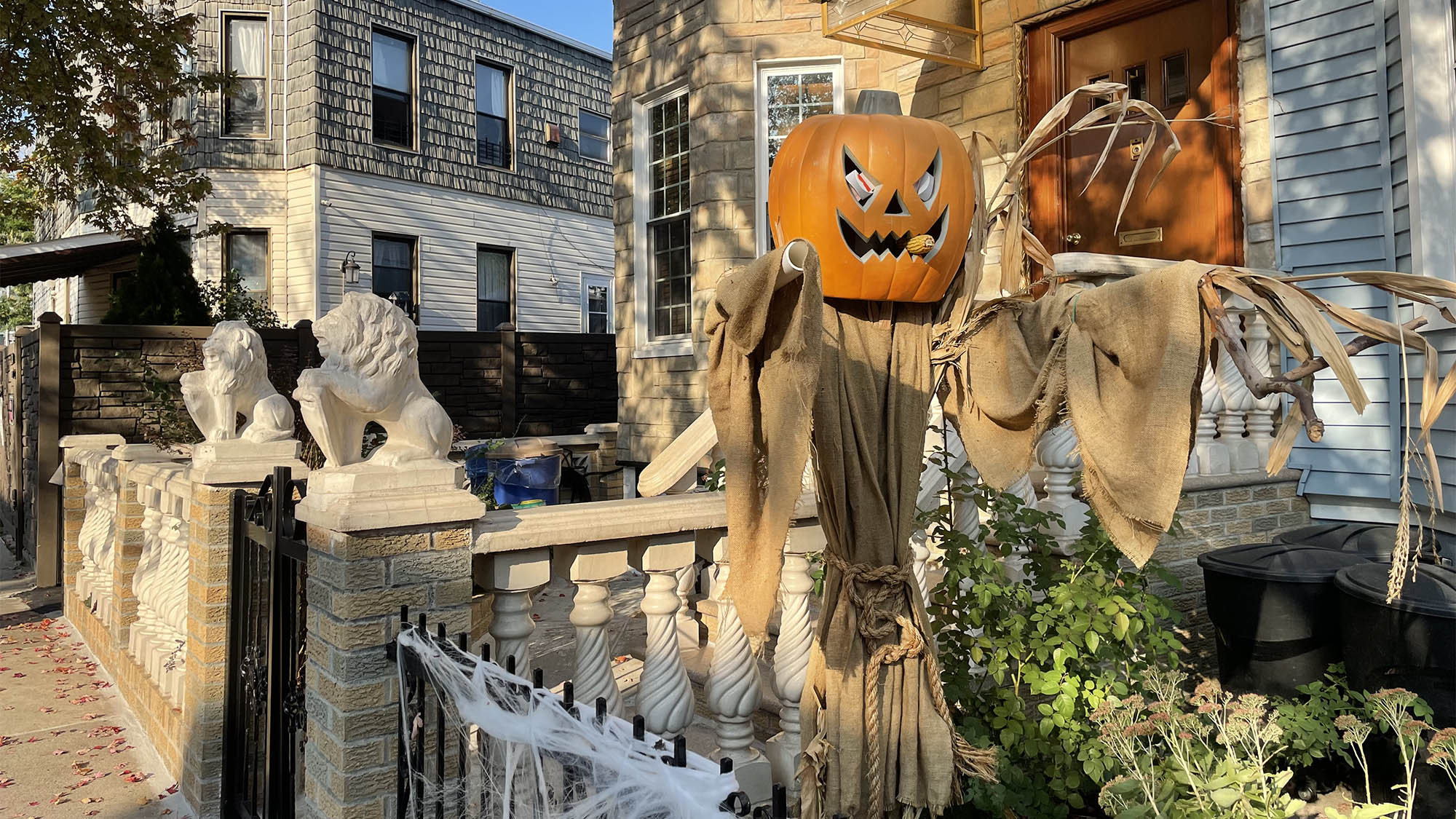 Lastly, there are those decorations with a twist of evil, like this delightful scarecrow whose smirking expression and outstretched arms scream, "Run!"
---
Looking for more ways to get in the Halloween spirit? Check out our Halloween playlist.
Featured Listings
More Articles