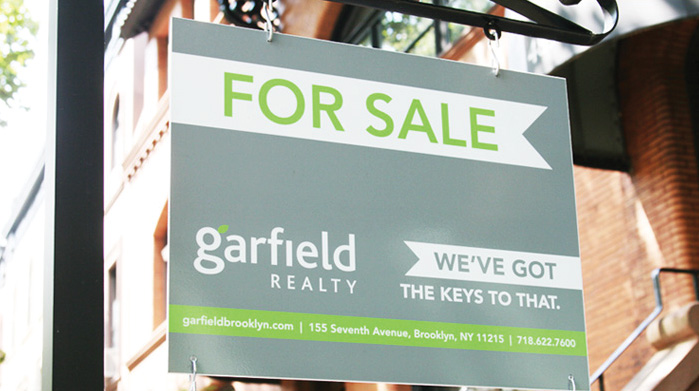 WE KNOW THE
NEIGHBORHOOD.
THE NEIGHBORHOOD

KNOWS US.
Our agents have lived and worked in Brownstone Brooklyn for over 20 years, handling sales and rentals throughout Park Slope, Prospect Heights, Windsor Terrace, and beyond.
When it comes down to it, real estate is all about relationships. We've spent years cultivating long-lasting business partnerships, and we put those connections to work for you.
A TRADITION OF TRUST.
Elizabeth Kohen and Paul Paglia are the proud brokers and owners of Garfield Realty. We work alongside a fantastic team of straightforward, smart, friendly and accessible agents. Living in New York since the 90s, we know it inside and out. We've personally rented, bought, renovated and sold multiple homes—we don't advise clients to do anything we wouldn't do ourselves.

SERVICE. NOT SIZE.
You don't need a huge company with large overhead to sell your property. You need a smart, nimble partner who understands the market, the neighborhood, and how buyers think.
INDIVIDUAL ATTENTION.
We are a boutique brokerage made up of agents who call Brownstone Brooklyn home. We know this specialized market inside and out and offer the personalized attention you deserve. Through the Real Estate Board of New York (REBNY), we reach more than 17,000 members and offer you the same exposure and access to the market as any large brokerage.
GARFIELD GETS YOU VISIBILITY AND VALUE.
We advertise optimally to ensure that every buyer and buyer's broker will see your listing in a wide range of sources. We have decades of experience to get you the maximum possible sales price for your home, and we provide the individual attention you deserve.