Fall in Love with Park Slope, Brooklyn: A Guide to Seasonal Charm
September 13, 2023
As the crisp autumn breeze prepares to weave its magic through the air, there's no better time to discover the enchanting neighborhood of Park Slope, Brooklyn. Renowned for tree-lined streets, historic brownstones, vibrant community spirit—and of course our charming real estate office 😉—this corner of the city truly shines during the fall season. So grab your scarves, sip on your pumpkin spice latte, and let's explore the seasonal wonders of Park Slope and the real estate treasures it holds.
Admire Fall Foliage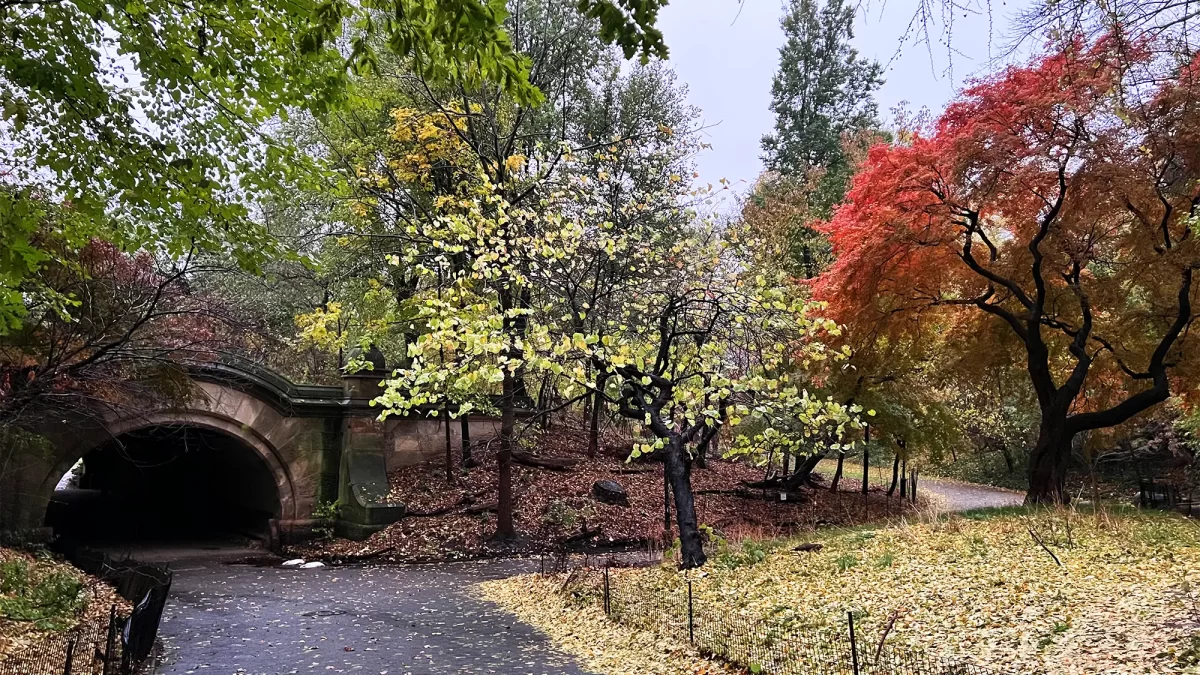 Embark on foliage-filled adventure through Park Slope's picturesque streets, making your way to Prospect Park, JJ Byrne Playground, Washington Park and 6/15 Green Community Garden. As the leaves turn into shades of gold and crimson, Park Slope transforms into a captivating canvas of autumnal beauty, making it a wonderful time to explore the real estate options and imagine yourself living in this picturesque setting.
Catch a Live Performance
The fall season in Park Slope also means a rich lineup of live performances from music to comedy, plays to puppetry. Choose from a concert or dance party from Brooklyn Conservatory of Music, the eclectic musical lineup at Barbès, comedy acts at Union Hall and Logan's Run, the famed Puppetworks marionettes or theatre performances at Gallery Players. From intimate acoustic sets at local cafes to electrifying shows at renowned venues, you'll experience the vibrant community spirit that makes Park Slope real estate appealing to anyone seeking both culture and comfort.
Lose Yourself in Art and Culture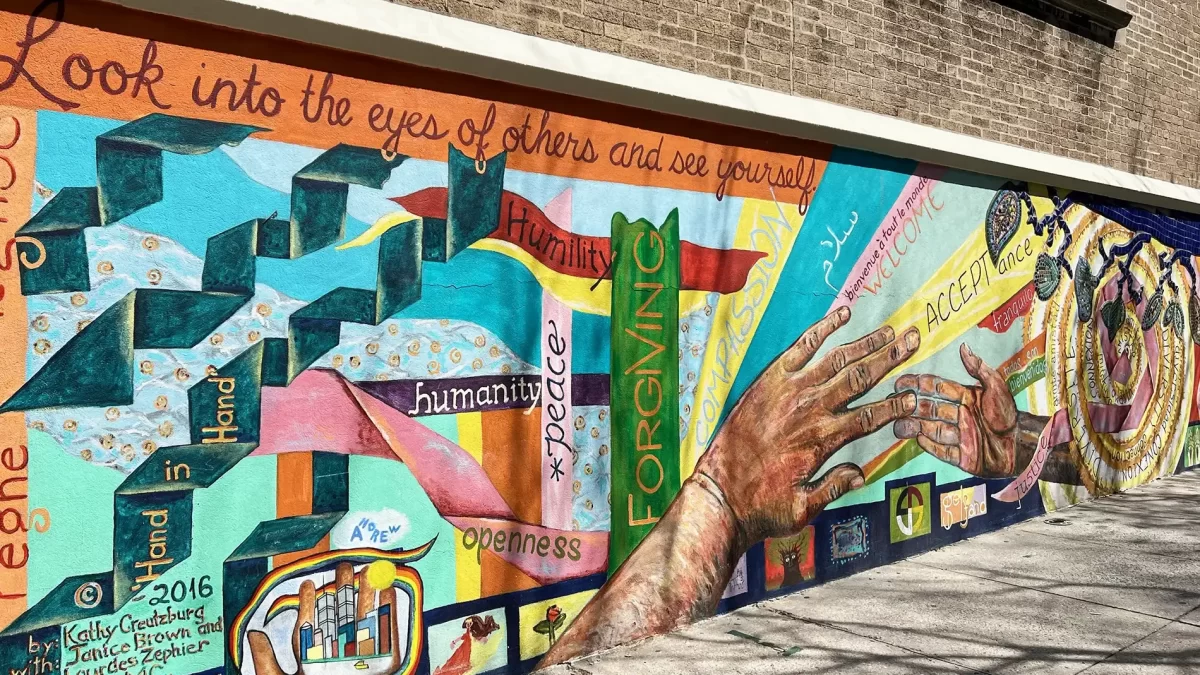 Prospective Park Slope residents, Brooklynites and visitors alike with an appreciation for art and culture will find themselves at home in this creative neighborhood. Stroll the boutiques lining 5th and 7th Avenues and keep a lookout for colorful murals along the way. Explore local galleries like 440 Gallery and OSSAM Gallery, and art spaces like The Painted Pot and Private Picassos that provide a glimpse into the community's cultural heartbeat.
Get Your Game On
Fall is an ideal time to discover the recreational opportunities that Park Slope has to offer and imagine yourself bonding with loved ones and neighbors over friendly competitions. Take a class at Park Slope Chess Club, gather with friends and neighbors for board games at Sip & Play, or check the Brooklyn Game Lab calendar to get in on Magic: the Gathering, the Pokémon Club and all sorts of other games.
See a Movie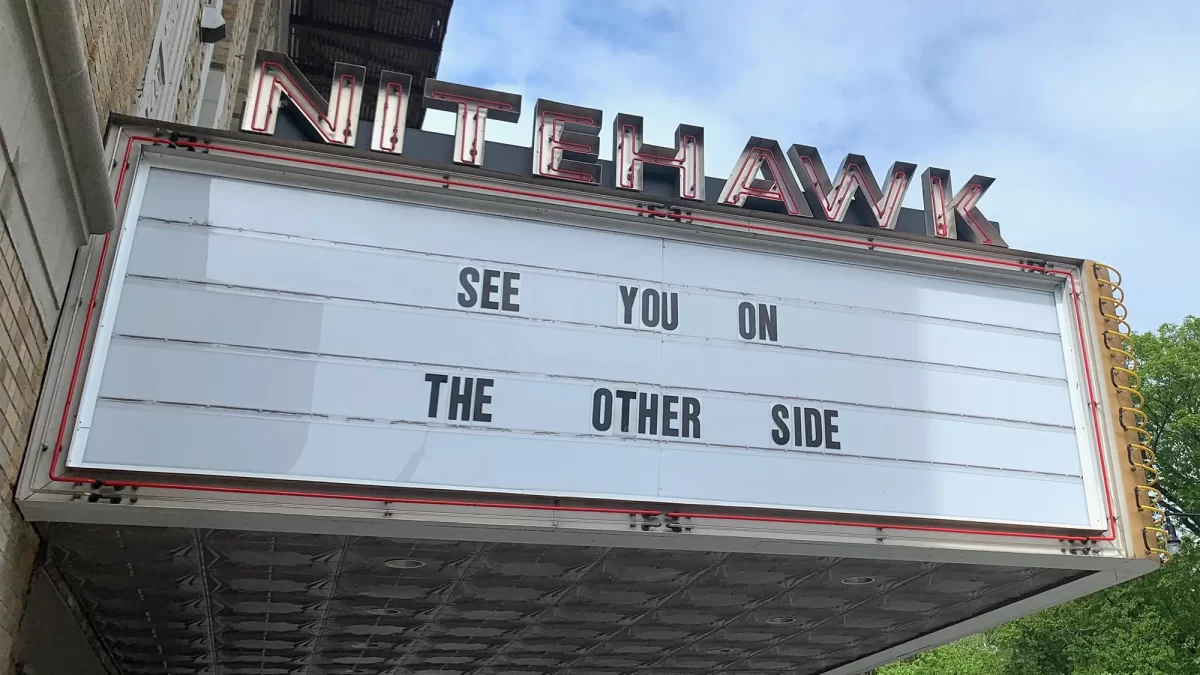 When the chill of the evening sets in, cozy up with warm buttery popcorn, a cocktail or dinner at Nitehawk Cinema – Prospect Park, a gorgeous piece of real estate that has been some form of theater since 1908. If you're lucky you might even come across a themed menu item from the movie you're seeing. Kids', vegan and gluten-free options are available so there's really something for everyone.
Stand in Awe of the Architecture
Brooklyn locals and prospective real estate homebuyers will be captivated by the architectural wonders that grace Park Slope's streets. The historic brownstones and elegant townhouses tell stories of a bygone era, providing a glimpse into the past while also offering modern comforts—a perfect blend that defines Park Slope's real estate landscape. Check out our list of 5 architectural marvels in Park Slope, and then our list of 5 more!
Explore the Cemetery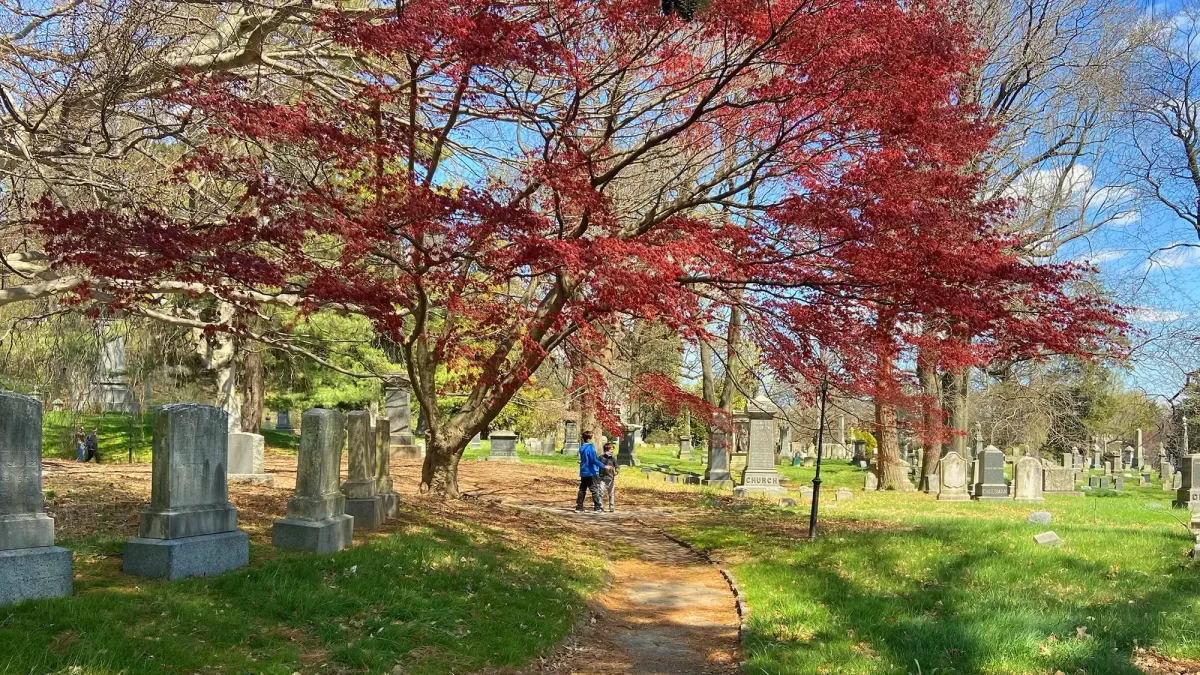 Even a visit to nearby Green-Wood Cemetery holds real estate insights. This serene resting place is a testament to the neighborhood's respect for history and nature. Walking through its pathways inspires a sense of tranquility an appreciation for falling leaves.
Take a Trip Back in Time
Immerse yourself in the history of Park Slope at Old Stone House, a living monument that embodies the neighborhood's past. This historical gem invites visitors to step back in time, offering a captivating journey through Revolutionary War history. With its weathered façade and interesting exhibits, Old Stone House beckons curious minds to uncover the secrets held within its ancient stones.
Pick and Carve a Pumpkin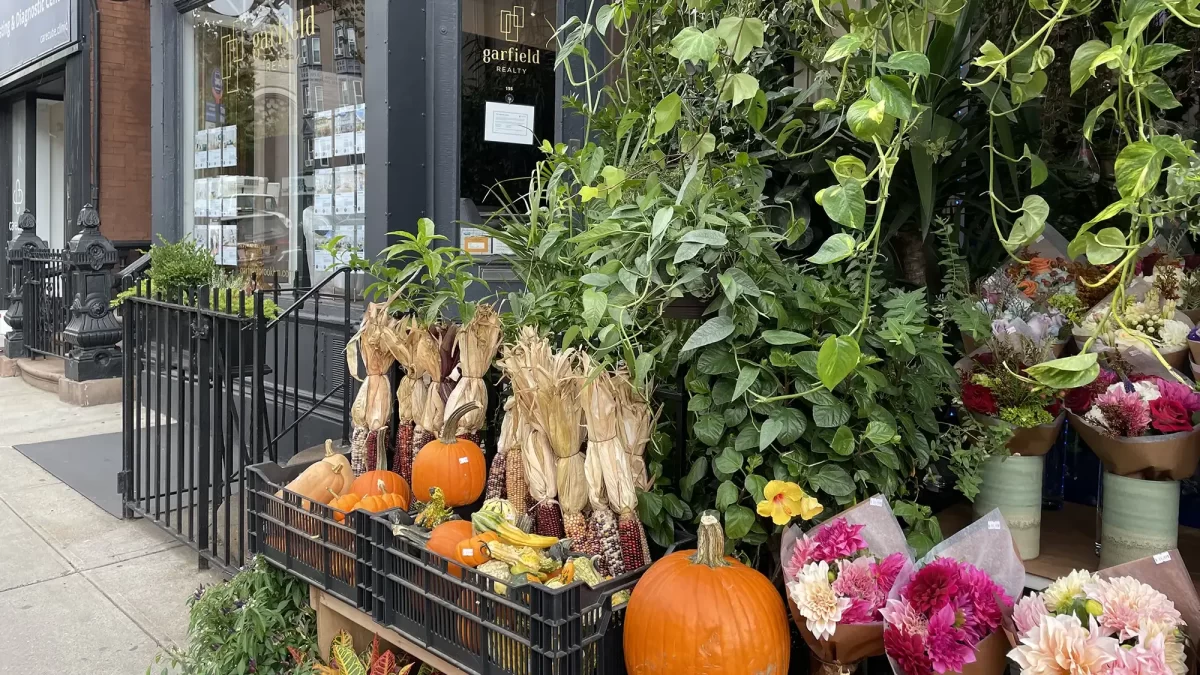 Pick up a pumpkin, fall decoration or seasonal produce at one of the many local bodegas, shops, the Greenmarket at Prospect Park or Down to Earth Park Slope. And once you get home, put on some spooky Hallwoeen songs, carve your pumpkin and arrange your goodies in a decorative fall display.
Try a New Restaurant
There's always something new popping up in Park Slope, where you can delight in the diverse culinary experiences the neighborhood offers. Some of the newer restaurants that have opened up this year include Bar Vinazo (a Spanish wine bar), Dave's Hot Chicken and DRT House (dim-sum) and Masalawa & Sons (Indian). Or you can try a new-to-you experience if you haven't yet been to tried and true favorites like Pasta Louise and Al Di La Trattoria (both Italian), Miriam (Mediterranean), Haenyeo (Korean) or Sushi Katsuei.
Attend the Halloween Parade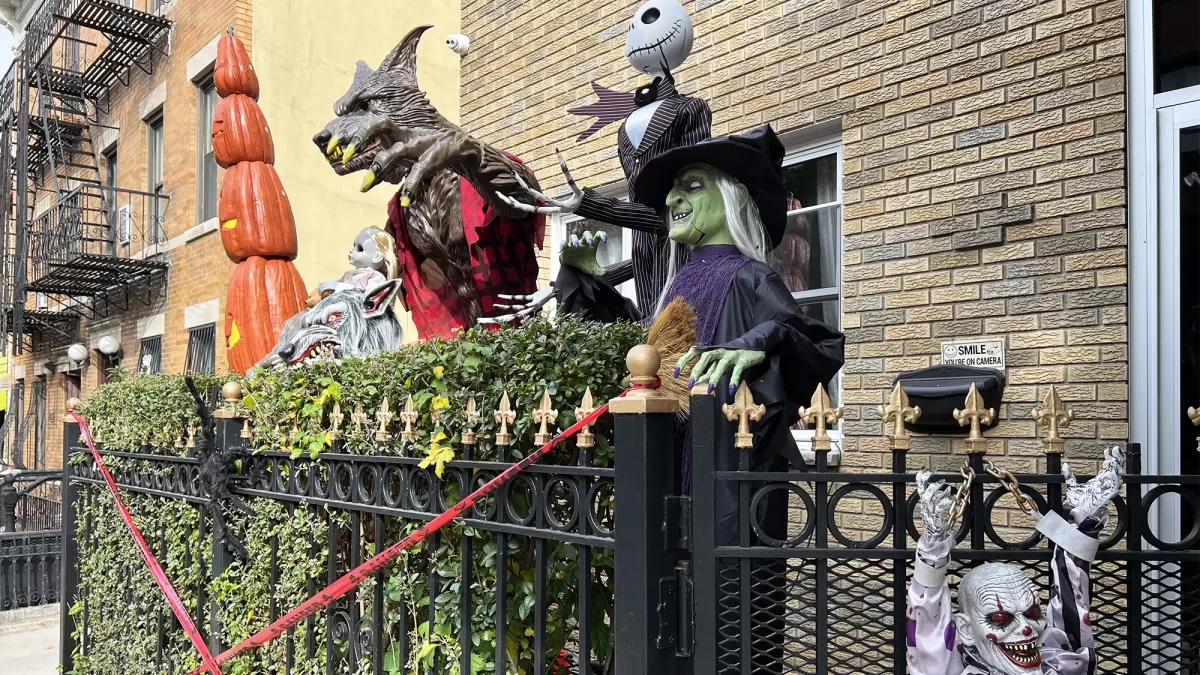 The Park Slope Halloween Parade is a vibrant community celebration that brings together neighbors, families, and friends in a kaleidoscope of imaginative costumes and festive energy. Against the backdrop of autumn's warm hues, the neighborhood streets come alive with a colorful procession of ghouls, superheroes and mythical creatures. And it's also a cool way to admire the historic real estate en route.
---
With the autumn charm of Park Slope and its real estate delights, you're in for a treat that goes beyond the vibrant foliage and seasonal festivities. As you explore our inviting neighborhood, you'll discover a sense of community, history and culture that can seamlessly blend with your real estate dreams whether you're a seasoned Brooklynite or a newcomer to the city. Happy exploring—and who knows? Your future Park Slope real estate gem might just be waiting around the corner!
Our dedicated Park Slope real estate agents are here to help if you're looking to sell, buy or rent in Brooklyn. Contact us today to find out more.
Featured Listings
More Articles