5 Architectural Marvels in Park Slope, Brooklyn
April 10, 2023
If you're a New Yorker, you've probably heard of Park Slope along with its picturesque tree-lined streets, rows of historic brownstones and proximity to Prospect Park. But did you know that in Park Slope you can also catch a glimpse of a Venetian palace, splendid castle or Victorian school?
In our decades of being Park Slope real estate agents, we've come across our fair share of stunning architecture, and whether you're a resident or just passing by, you probably have too.
Speak to any Park Slope real estate agent and they just might tell you about our impressive 40-block Historic District showcasing a collection of row houses and brownstones in diverse architectural styles from the late 19th century and early 20th. With so much to see, you might consider a self-guided tour to explore the neighborhood and its architectural beauty.
To get you started on your historic walk, here are a few of our favorite architectural wonders in Park Slope.
1. Montauk Club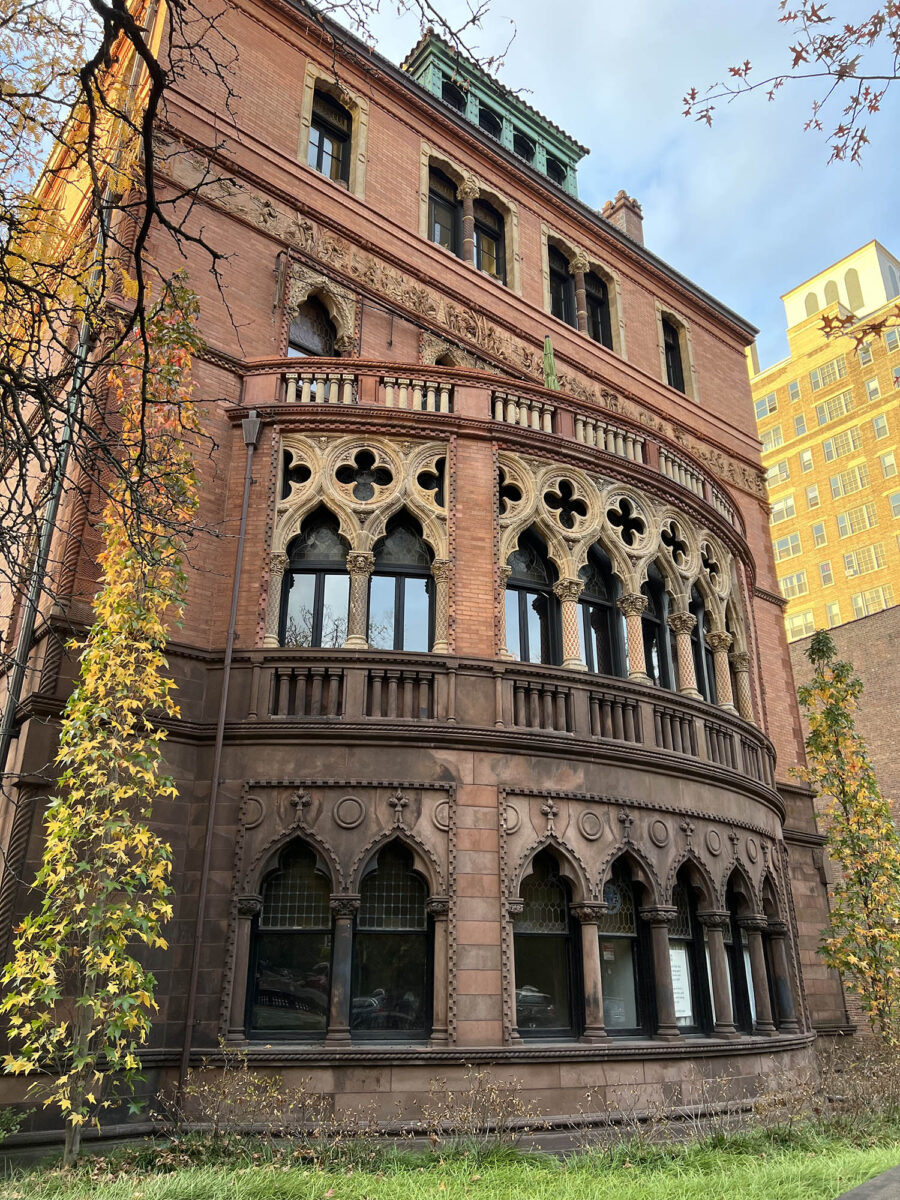 Said to be NYC's oldest private club, Park Slope's Montauk Club was built in 1891 by NY architect Francis H. Kimball as an homage to a palace on Venice's Grand Canal. The landmarked, picturesque Venetian gothic building turns heads with its carved mahogany woodwork, stained glass windows, arches, balconies, columns and Spanish-tiled roof. Inside these beautiful walls, the Montauk Club itself has a storied past and is still active today with a variety of year-round events.
Montauk Club
25 8th Ave
Brooklyn, NY 11217
2. St. John's Episcopal Church
Built in 1885 by John Rochester Thomas, and with a chapel added in 1889 by Edward Tuckerman Potter, this landmarked Neo-Gothic brownstone church wows with cut rockface, arched stained glass windows and bright red double doors. The interior features handsome woodwork and delightful arches which you can catch a glimpse of by popping in, attending a service or checking out live music via Concerts on the Slope.
St. John's Episcopal Church
139 St. John's Pl
Brooklyn, NY 11217
3. Adams House
Built around 1889 by architect C. P. H. Gilbert, this landmarked Romanesque Revival home clad in salmon-colored sandstone, Roman brick, terra cotta and stained glass boasts beautiful arches, towers, gable roofs and plentiful windows. This elegant home has been dubbed the Chiclet Mansion since its original resident was chewing gum mogul Thomas Adams Jr. By the 1950s, the building was converted into apartments, and Park Slope real estate agents might remember it selling for ask at $5.9 million back in 2013. It's since undergone restoration based on the original design, including a gut renovation, and has been converted back from apartments to a four-story home.
Adams House
115-119 8th Ave
Brooklyn, NY 11215
4. PS 39 The Henry Bristow School
Made of brick and stone depicting Italianate and French Second Empire architectural styles, this three-story Victorian schoolhouse is believed to be designed by Samuel B. Leonard, Superintendent of Buildings for Brooklyn's Board of Education, from 1876-77. It's been a school ever since and is listed on the National Register of Historic Places. The arched windows, magnificent central tower, striking stone trim, and slate and iron mansard roof are definitely worth a look.
PS 39 The Henry Bristow School
417 6th Ave
Brooklyn, NY 11215
5. Park Slope Armory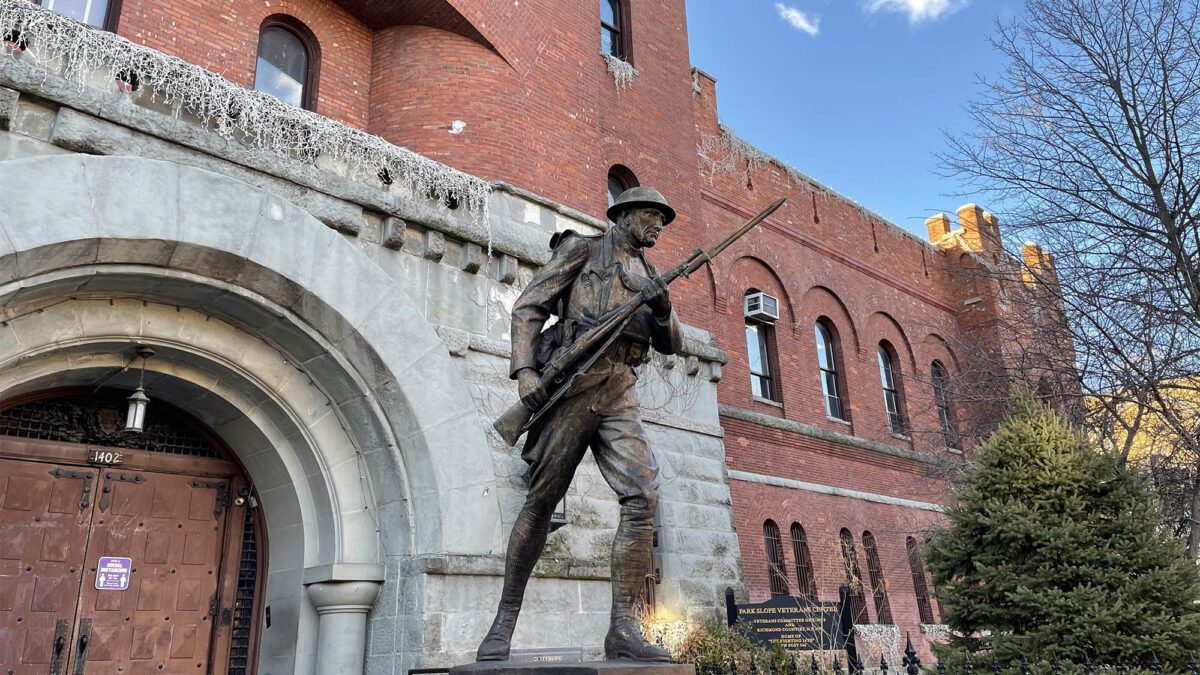 Also referred to as the Eighth Avenue Armory and 14th Regiment Armory, this historic castle-like National Guard armory was built between 1891 and 1895 by Brooklyn architect William A. Mundell. The majestic three-story brick and stone landmarked structure boasts three- and four-story towers, round-arched windowpanes, a barrel-vaulted drill shed and arched entryways reminiscent of medieval Europe. Though the armory originally hosted the 14th Regiment of the NY State militia, it has been used as a women's shelter since the 1980s and eventually became home to a YMCA and veterans' museum.
Park Slope Armory YMCA
361 15th St
Brooklyn, NY 11215
---
If you're looking to buy, sell or rent in Brownstone Brooklyn—and see some cool architecture along the way—contact us today and our knowledgeable Park Slope real estate agents will help you out.
Featured Listings
More Articles