Top 10 Brooklyn Birthday Ideas for Kids
If you're looking for a memorable birthday party for your kids, we've got you covered. With parties this cool, it's a shame birthdays only come around once a year!
Ample Hills Creamery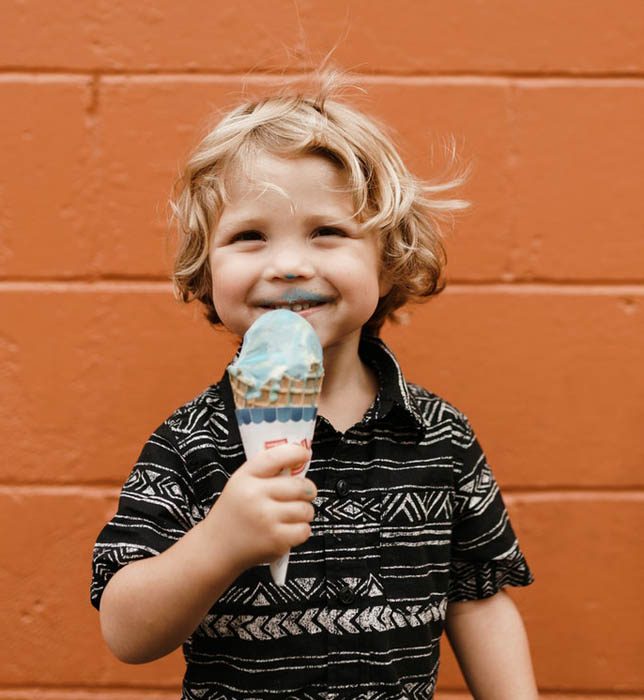 This popular homemade ice cream shop doubles as a dream-come-true birthday party venue where kids get a lesson in making ice cream the old-fashioned way. The birthday child selects a flavor, and everyone takes a turn pedaling a unique "ice cream bicycle" that spins the mixture into ready-to-eat deliciousness. While the ice cream freezes, kids make a craft project (tote bag, picture frame, apron or placemat) and then enjoy their freshly made ice cream on hot waffles with a sundae bar chock-full of toppings.
Includes: 2 hour party space, ice cream, waffles, sundae bar, and a craft project
Age range: 4-104
Cost: $675 for up to 20 kids ($10 per additional child); adults are welcome to any leftover ice cream and waffles from the batch the kids produce or can run a tab for additional scoops. Optional add-ons: goody bags for $6 per bag; $35 bottomless coffee for adults
Contact: parties@amplehills.com / Gowanus: 347-725-4061 / Prospect Heights: 347-240-3926
Barking Cat Studio
The perfect party space for crafters, this Windsor Terrace art studio offers a variety of party packages that include an art project specially suited to the birthday child's age and interests; from puppets to bean-bag buddies, jewelry to rockin' race cars, musical instruments to messenger bags, and more.
Includes: 2-hour party and all the materials for a creative project. Optional add-ons include pizza, cake, drinks, and personalized craft bags for each guest
Age range: 2-15
Cost: $350+ for up to 8 kids ($25 per additional child; 22 kids total)
Contact: 718-686-1132 / info@barkingcatstudio.net
Brooklyn Boulders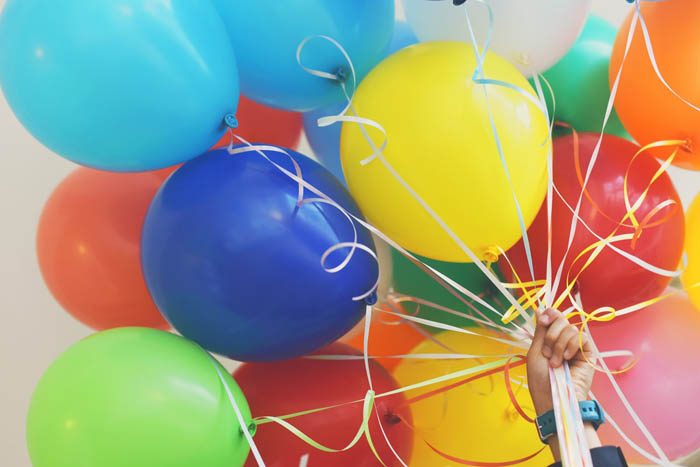 For all the Spiderman wannabes in Brooklyn, this sprawling Gowanus venue gives kids the opportunity to spend an hour scaling a 30-foot wall under professional supervision, and enjoy another hour celebrating in the party room. The staff works with all skill levels to support self-confidence and ensures everyone's safety.
Includes: 2-hour party space; 1-hour of climbing and 1-hour in the party room
Age range: All ages welcome (children under 5 must be accompanied by a parent at all times)
Cost: $425 to $750 for up to 10 kid/parent pairs (drop-offs encouraged; 25+ kids total). Parents are welcome to bring food and decorations. Optional add-ons: full catering, party photographer, and additional climbing time
Contact: 347-834-9066
Brooklyn Bowl
This hip Williamsburg venue offers two terrific party options. For live music aficionados, head to Rock and Roll Playhouse, where a live interactive band plays covers from fan favorites, such as Michael Jackson, Elvis, The Beatles, and Beyonce, in true concert-like spirit replete with amps and stadium lighting. While children participate in activities and dance, parents can partake of Brooklyn Bowl's culinary offerings, like Blue Ribbon's famous fried chicken. The birthday child gets a special "Happy Birthday" song from stage and a signed copy of the concert set list.
If your child prefers bowling to boogieing, opt for the bowling party instead. Home to 16 lanes (with bumpers for little kids), each lane can accommodate up to 10 guests. Kid-friendly food and drink packages are served, including cheese pizza, mac-n-cheese, chicken nuggets, and burgers. Everyone also gets French fries, juice, and a cupcake to enjoy.
Includes: 2-3 hour party space; meal, beverages, and cupcakes
Age range: 12 and under (minimum of 8 children and up to 16 total for the bowling party); one adult chaperone is required per every 10 kids
Cost: $12 per ticket for Rock-n-roll Playhouse (children under 1 year admitted free of charge); $150 for a pair of bowling lanes; bowling shoes for $4.95/each, $16 per person for food service, and an extra $2 per person if you opt to bring your own cake. Optional add-ons include party favors featuring the Rock and Roll Playhouse bracelets, t-shirts and venue merchandise
Contact: 718-963-3369 ext. 22 / rock.androll@brooklynbowl.com
Brooklyn Robot Foundry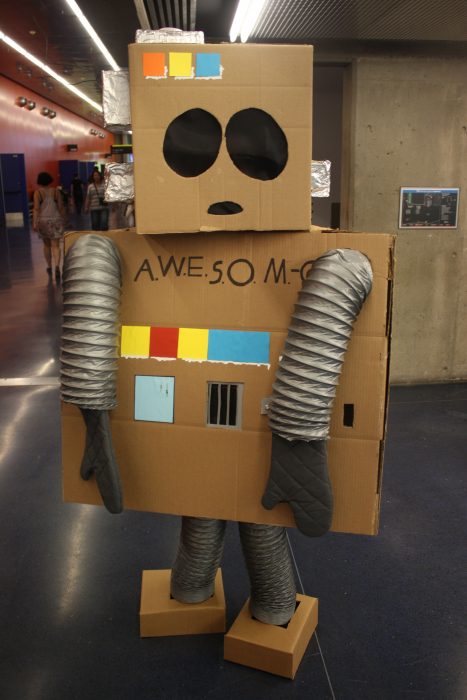 Robot fanatics, rejoice! This innovative spot, founded by mechanical engineer Jenny Young and Dave VanEsselstyn (PhD in educational technology), empowers children as they tinker and build, while offering hands-on instruction that relays the basic principles of engineering. A myriad of different robots can be made out of everyday items like tin cans, boxes, and brushes; from princesses to athletes to cartoon characters, and more. Party packages cater to the age range of participants, and parents are welcome to provide food and dessert.
Includes: 1.5 hour party space; supportive and creative instruction relaying engineering concepts, and all the materials for a project
Age range: 4-12
Cost: $425 to $750 for up to 10 kid/parent pairs (drop-offs encouraged; 25+ kids total)
Contact: 347-762-6840
Carmelo the Science Fellow
Science enthusiasts will get a kick out of Carmelo's goofy and engaging brand of storytelling, as he introduces a menagerie of animals like the blue-tongued skink, corn snakes, gerbils, turtles, bearded dragons, geckos, and hamsters. This is followed by a fun hands-on experiment, making glow-in-the-dark silly putty, fake snow, paper rockets, or ten foot slime worms. Parents are welcome to provide pizza and cake.
Includes: 2 hour party space; 45-minute animal introduction, 1-hour facilitated experiment, and time for food
Age range: 3-11
Cost: $650 for up to 25 kids ($10 per additional child up to 32 kids total – drop offs welcome). Optional add-ons: goody bags for $6 per bag, custom invitations for $5 per 8 invites/envelopes
Contact: 718-722-0000 / sciencefellow@aol.com
Chocolate Works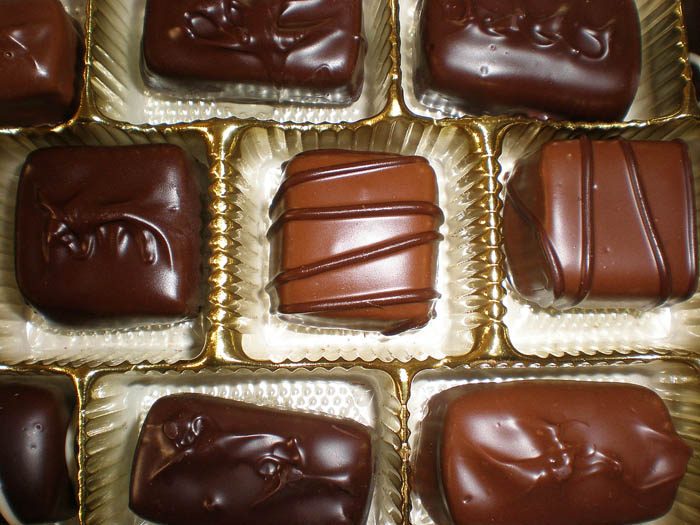 This Brooklyn Heights chocolate factory gives kids a peek behind-the-scenes as participants in the candy-making process. They each select a chocolate mold to create, decorate, and take home. While their creation is setting, they can grab a cookie, graham cracker or pretzel, pick out their desired toppings, and watch their treat get enrobed in melted chocolate on the 20-foot I Love Lucy-style conveyor belt. Kids return home with their chocolate creation(s) as proud chocolatiers.
Includes: 2-hour party space; pizza and beverages, 10 balloons, paper goods, and materials for personalized chocolate; birthday child receives an apron signed by all of their guests
Age range: 1-100
Cost: $695 for the first 10 children (drop-off encouraged; $30 per additional guest; 35 kids total). Optional add-ons include $150 chocolate fountain, sundae-making for $6 per guest, $8 goodie bags, souvenir aprons, chocolate fruit, and bagels and coffee for adults
Contact: 718-564-6565
Hootenanny Art House
For a music, art, drama, yoga, dance, or disco party, celebrate at South Slope's spectacular Hootenanny. The birthday child can cater the party to their chosen activity, and the creative staff will encourage their imaginations to run wild. After an engaging session, kids will have additional time to play freely with gymnastic blocks, while enjoying food and drinks.
Includes: 2-hour party space; 40-minutes to an hour of an activity session followed by playtime with gymnastic blocks, set up/clean up; you can arrive 30 minutes prior to the event to set up food and hang out and stay 30 minutes after to gather your things at the end
Age range: 0-7
Cost: $400; 14 kids total (they don't count the number of adults)
Contact: 718-369-0528 / hootenannyarts@mac.com
The Lulu Show/Juliet The Face Painter
If you prefer hosting a party at home and are seeking top talent to entertain the little ones, we highly recommend the multi-talented Juliet Jeske: Faces by Juliet NYC.  Juliet offers the Lulu Show, which can be tailored to different age groups from 2-6 and runs 30-45 minutes, depending on age and attention span. The Lulu show includes a sing-a-long with her ukulele, age appropriate magic tricks and slapstick comedy, and is an all around riot. Juliet is also an incredible face-painter, who has been entertaining children since 2002. She takes requests and does a wonderful job capturing what kids truly want. Also available: glitter tattoos and simple balloon creations. 
Age range: 2 to 6
Cost: $300 for a show plus face painting; Face painting alone is $150+
Contact: jsjeske@gmail.com / 347-819-3194
Two Boots Pizza Party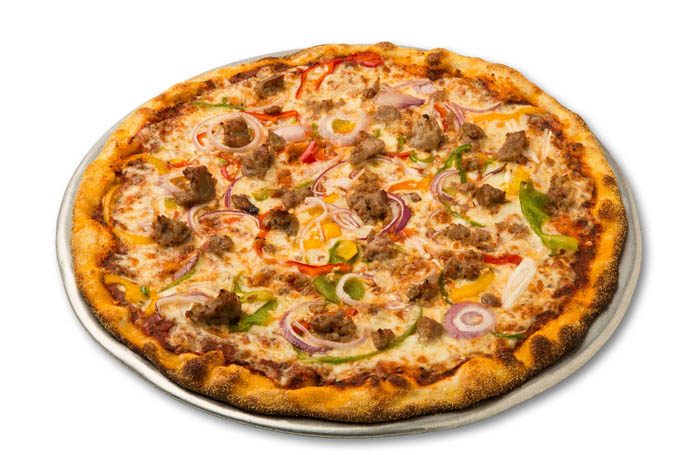 Enjoy a delightful pizza-making party at a Brooklyn family favorite! As guests arrive, they decorate their very own chef's hat. Each child gets a piece of dough to shape and top with cheese and pepperoni (vegan/gluten-free options are also available). While their creations are in the oven, you may hire a puppeteer to perform an immersive and interactive 30-minute show called Izzy and Ooli Dream-a-Long that is sure to delight. Parents can order extra pies and salads off the menu for the grown-ups and are welcome to provide cake.
Includes: 1.5 hour party space, chef hat to color and wear, all-you-can eat pepperoni or cheese pizza for the kids, all you can drink fountain drinks/juice boxes
Age range: 3-7
Cost: $16 per child (large parties welcome); additional $2 per person for specialty pies; It is an additional $250 to opt to hire a puppeteer to entertain the kids while pies are cooking
Contact: Pizza: 718-499-0008 / Nicole@twoboots.com; Puppeteer: meirav.savyon@gmail.com
Featured Listings
More Articles