Celebrate Another Brooklyn Artist with an ART BREAK
July 12, 2023
Brilliant pops of color and angular juxtaposition bring these portraits to life, reminding us of just a few of the many iconic Brooklyn figures who have left their mark on NYC and the world. A big thanks to self-taught Brooklyn artist Tristan "TK" Irving who created this striking piece depicting Shirley Chisholm, the first Black woman elected to the U.S. Congress, rap legend The Notorious BIG, and Max Roach, the multi-talented bepop pioneer, drummer and composer.
Get your own copy in the current summer issue of the Park Slope Reader which you can pick up many Brooklyn stores throughout the borough. View more of Tristan's work on Instagram and his website, and visit his online shop for hoodies, pins and tees.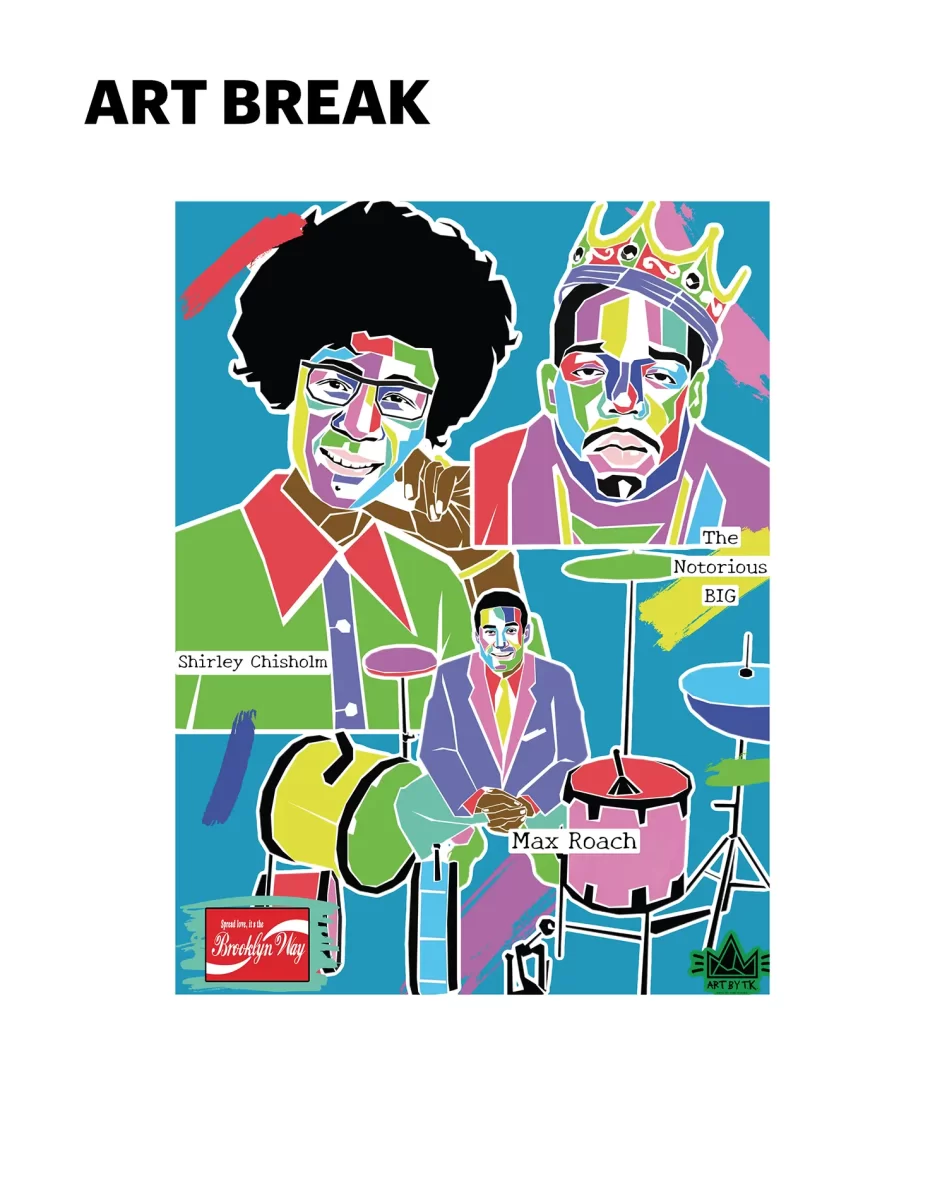 ART BREAK is an ongoing initiative that encourages us all to take a break and appreciate art in our day-to-day lives. We invite local artists to submit a piece that reflects their Brooklyn experience, while providing them with a break in the form of mini grants to help them pursue their passion.
---
For more cool Brooklyn art, take a look at our previous ART BREAK.
Featured Listings
More Articles