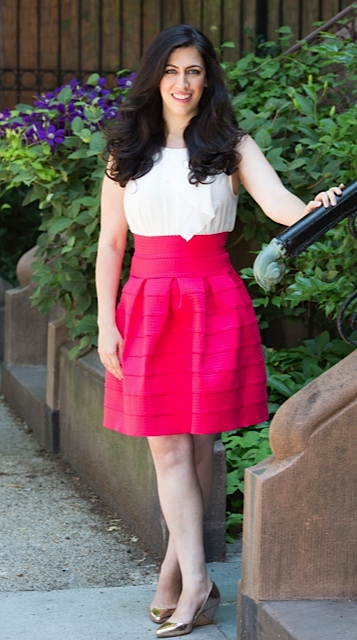 Favorite Thing About Brooklyn: Community
I moved to Brooklyn in 1998, and love it just as much now as I did then. Watching my daughter's childhood unfold here is a joy. One thing that's always been clear to me is that it's the people who make our neighborhood so special. I've seen this community come together in tough times and in times of gratitude, and I feel really lucky to call Brooklyn my home.

Favorite Windsor Terrace Cafe: Brunswick
My go-to coffee shop has a warm atmosphere, attentive staff, and delicious locally sourced brunches, lunches, and snacks. You can't go wrong with their seasonal menu, and the Colson pastries are a nice treat.

Favorite Brooklyn Ice Cream Shop: Ample Hills Creamery
Best ice cream anywhere, really. Made from scratch daily, my current favorite flavors include Ooey Gooey Buttercake and the highly addictive Salted Crack Caramel. Don't be afraid to ask for samples. And don't worry, the line moves quickly.

Favorite Brooklyn Spot: Pebble Beach in Brooklyn Bridge Park
I'm partial to this spot near the granite steps overlooking the Manhattan skyline, where my husband and I exchanged vows in 2010. It's peaceful, but with the occasional rumble of the subway overhead as it crosses the bridge it all feels beautifully and perfectly "New York".