Transform Your Brooklyn Home: Stylish Bathroom Design Tips and Tricks
July 31, 2023
Washrooms, lavatories, latrines, WCs, restrooms—they may go by different names, but these spaces hold significant importance in every Brooklyn home, serving as private sanctuaries and welcoming spaces for guests.
As Park Slope real estate agents, we've seen a wide range of bathrooms—from bright and airy havens to those in need of a little home staging magic. Whether you're selling your Brooklyn home, remodeling or seeking small ways to transform your space, these bathroom design tips are here to inspire you.
Illuminate with Light
Make the most of natural light if you're fortunate to have a window. Even if your bathroom is lacking in sunlight, you could opt for a soothing color palette (think neutrals and muted colors), position a mirror or two in a way that best captures light and select light fixtures and bulbs that fit your room. Get ideas by browsing your local home design store or website, or looking on Pinterest.
Embrace Metallic Accents
Add a touch of brightness, sophistication, and character with metallic fixtures and accessories like sconces, vanity lights, soap dishes and toothbrush holders.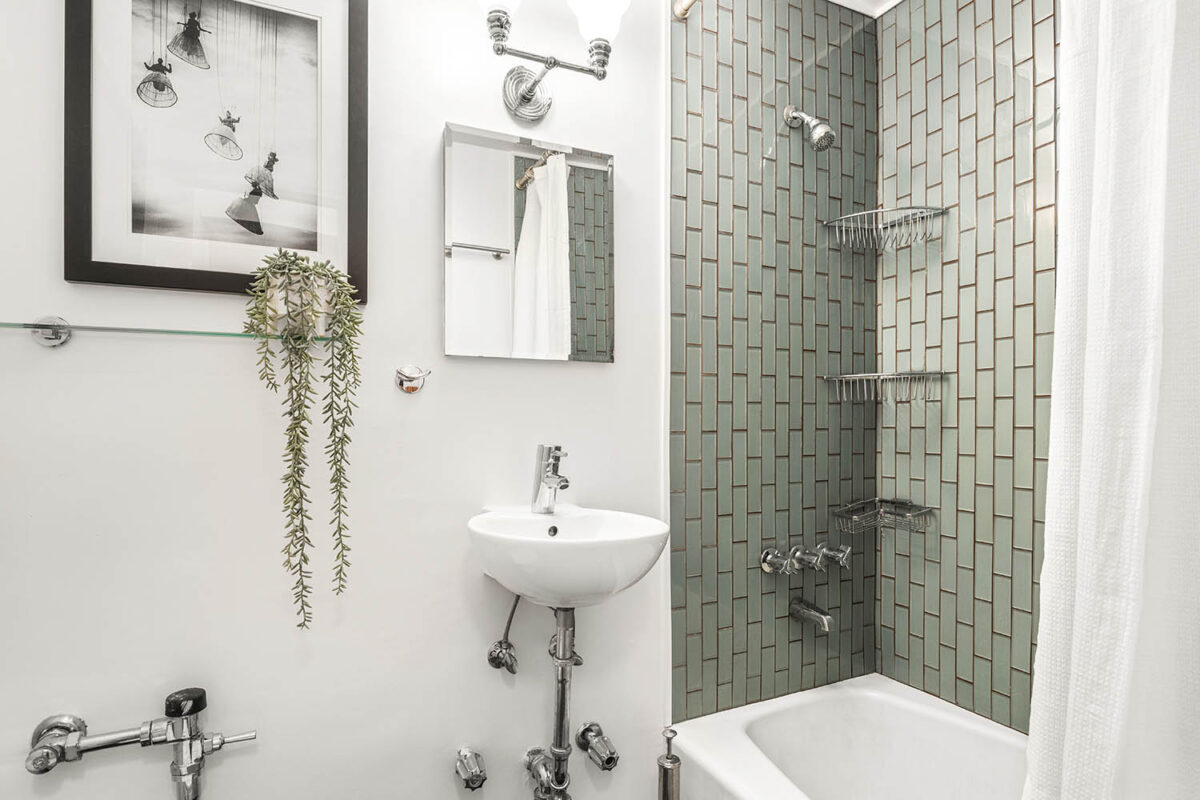 Go Green
Create a calming oasis and a connection to nature by incorporating a plant or two on a shelf, vanity, windowsill or even in your shower. Go full jungle with a plant wall if you have a green thumb, or explore succulents for something more low maintenance. If plants aren't your forte, consider green tile or decorative accents, or add other natural elements like wood to your design.
Play with Patterns
Mix patterns and textures to create a layered effect and inject some personality into your bathroom. Consider adding some wainscotting, perhaps patterned rugs or tiles or some statement wallpaper that will reflect your individual style and add visual appeal.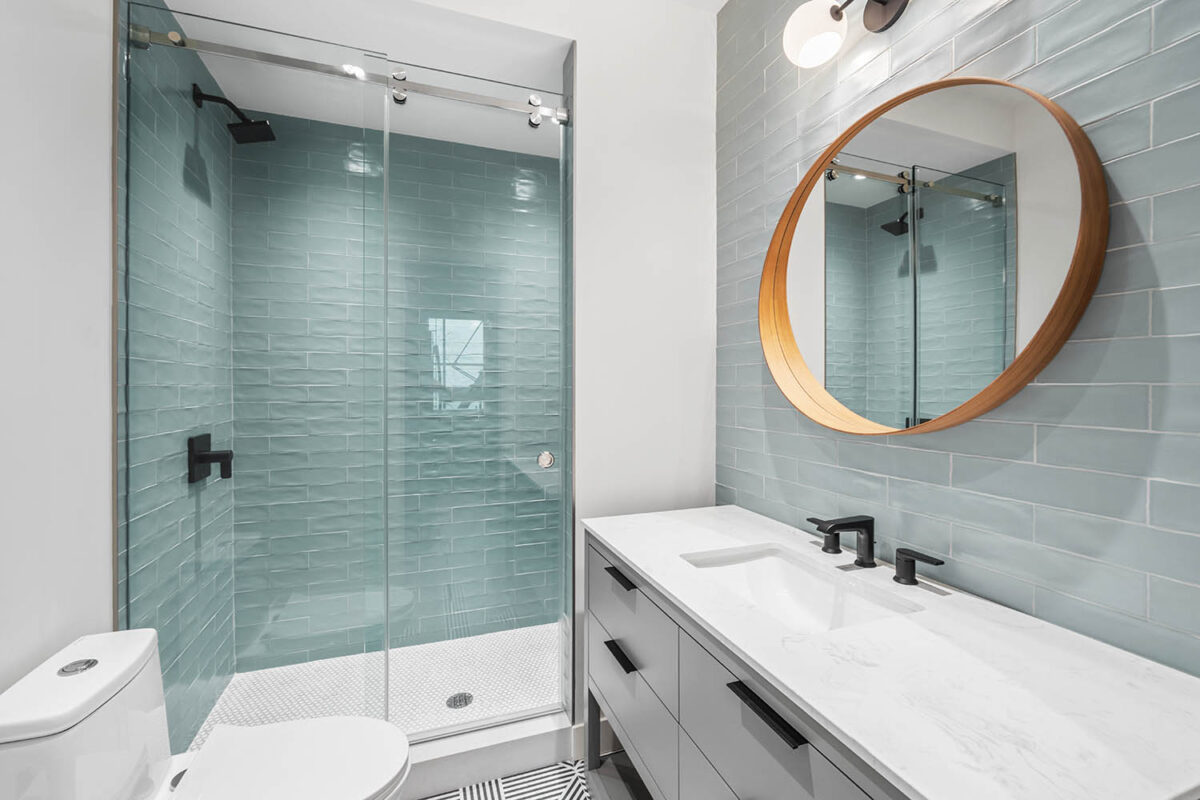 Mirror Makeover
Upgrade your bathroom mirror to change the look and feel of the space. This could mean trading a rectangle mirror for a round one, a frameless for a framed, increasing or decreasing its size, modernizing your space with a chic backlit mirror or selecting an antique one to play up any vintage fixtures already present. And like we mentioned above and in our post on how to maximize light in your Brooklyn home, mirrors can help with brightening up your space and making it feel bigger than it actually is.
Add a Statement Piece
Infuse your bathroom with personality by introducing a bold or subtle statement piece like a framed photo or artwork, a statue, unique soap dispenser or even a bidet, which has gained popularity in the U.S. since Covid. Just be sure not to go overboard adding too many statement pieces because this will result in clutter that shrinks your space.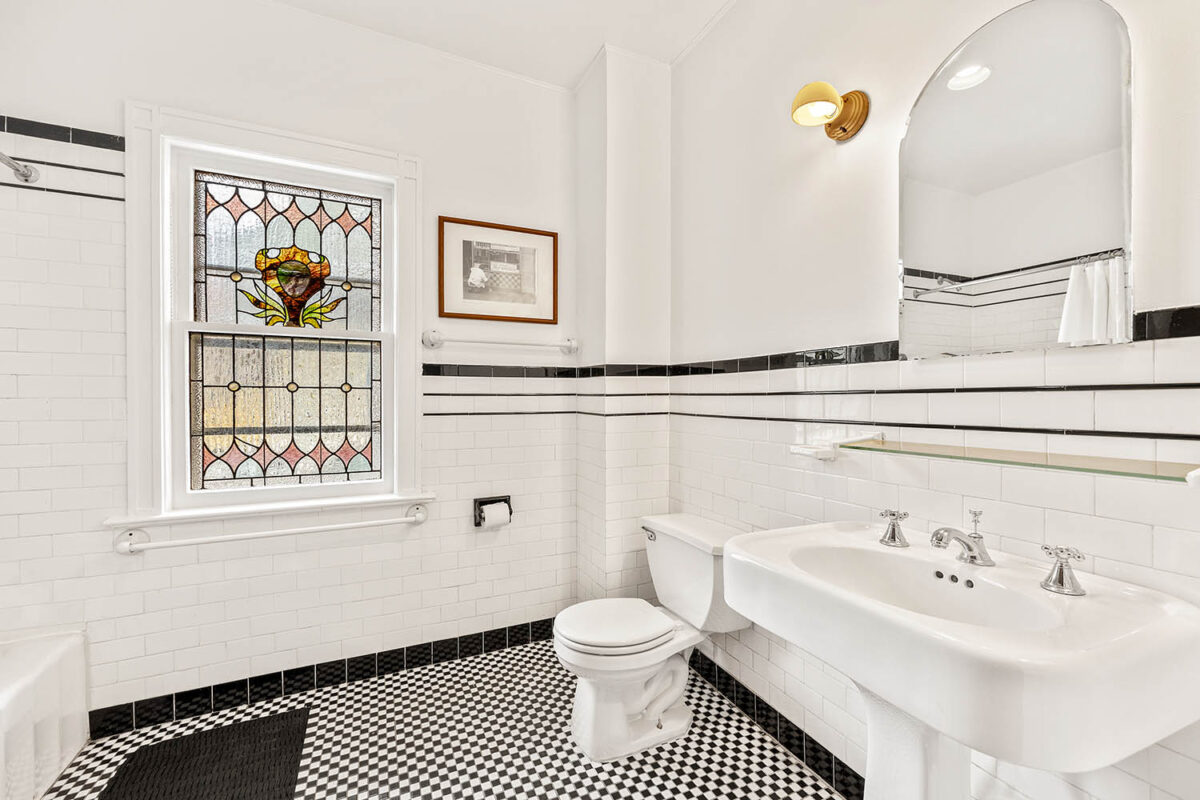 Embrace Old-World Charm
If your home is in one of Brooklyn's beautiful historic buildings, play up that charm. Display your stained glass window instead of covering it with a curtain. Polish any vintage faucets, drawer handles, knobs or sconces to give them a second life, or hit up some antique stores to replace them entirely.
Experiment with Colors and Tiles
Let your creativity shine by using different types of tiles for your tub, walls and floor, depending on your bathroom's size, lighting and your desired style. If you need some guidance, do a Google search for "interior design color schemes" to find a ton of online resources to get you on the right track.
Create a Spa Vibe
Elevate your bathroom into a serene oasis with elements like a soaking tub, rainfall showerhead, steam shower, folded towels on display, candles, lotions or adjustable lighting, which can all help to make it feel zen.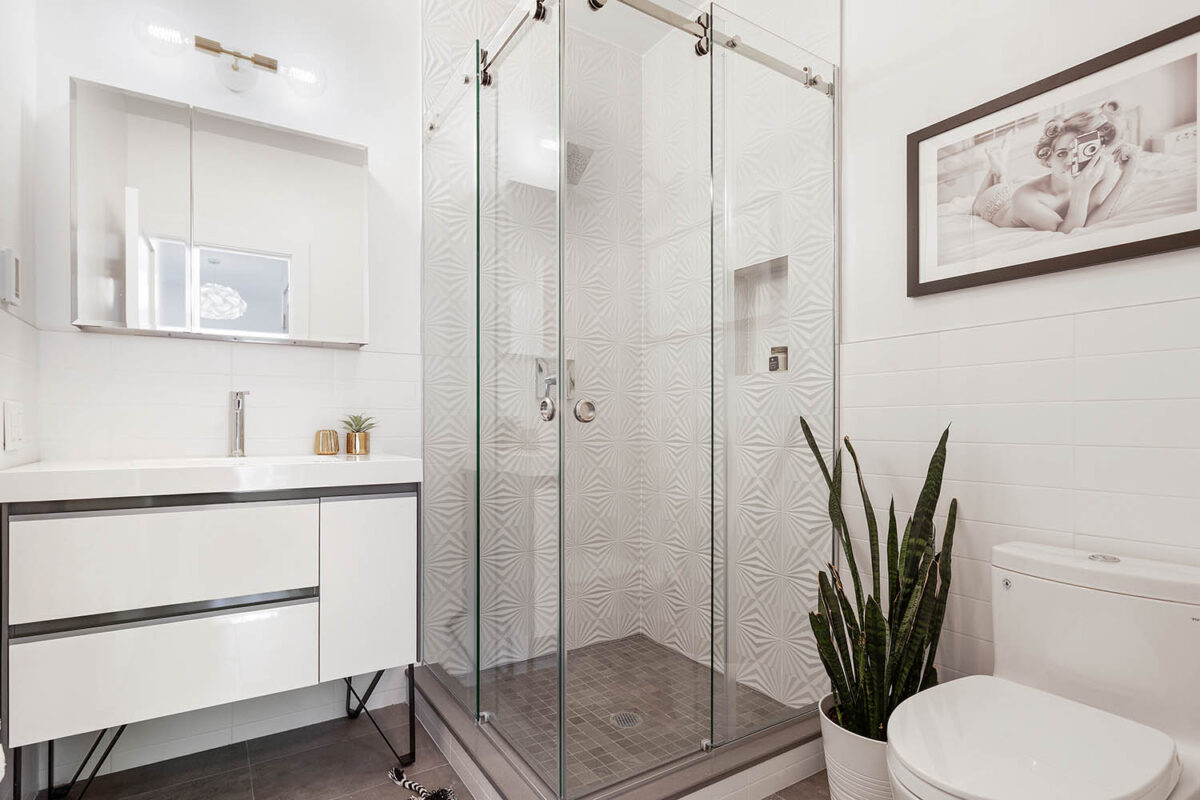 Amplify Storage
Enhance organization, storage and style by incorporating drawers or shelves into your bathroom design, ensuring you have a designated place for towels, toiletries and other essentials, while maintaining a clutter-free and visually appealing space.
---
For more inspiring home design and staging tips, explore our posts on how to maximize light in your Brooklyn home, decorate small spaces or see which repairs to consider before selling your Brooklyn home. And if you're looking to buy, sell or rent in Brooklyn, reach out to our knowledgeable Park Slope real estate agents.
Featured Listings
More Articles