9 Ways to Maximize Light in Your Brooklyn Home
March 28, 2023
Getting swept up in the fast pace of NYC, lured by the dazzling lights of Broadway, and inspired by the endless creativity, diversity and food are all wonderful reasons to buy or rent in Brooklyn, but the price we pay for living in such a vibrant city with so much to do is that we are often a bit short on space and well-lit rooms.
Whether you reside in a Brooklyn brownstone or townhouse, a condo, co-op or cond-op, or a railroad apartment, you might find rooms tend to be on the small or narrow side—especially compared to the suburbs. Older buildings are often made up of odd-shaped nooks and unique floor plans that require a little creativity for optimizing light, but it's a small price we pay to live in this beautiful city.
We've already covered ways to get creative with your interior design by optimizing your space for holidays and decorating tips for small spaces, but here are 9 ways to maximize light in your Brooklyn home.
1. Identify Where Your Light Comes In
Do you know which way your home faces and which windows invite the most sunlight? South-facing windows get the most sun—at times extremely bright—while those north-facing have more of a calming, consistent light. Eastern exposures are brightest in the morning and western the afternoon. Keep this in mind when choosing colors, moving your furniture and selecting window treatments. Of course, if any windows are blocked by buildings or trees, take that into consideration too.
2. Include a Colorful Rug 0r Art Piece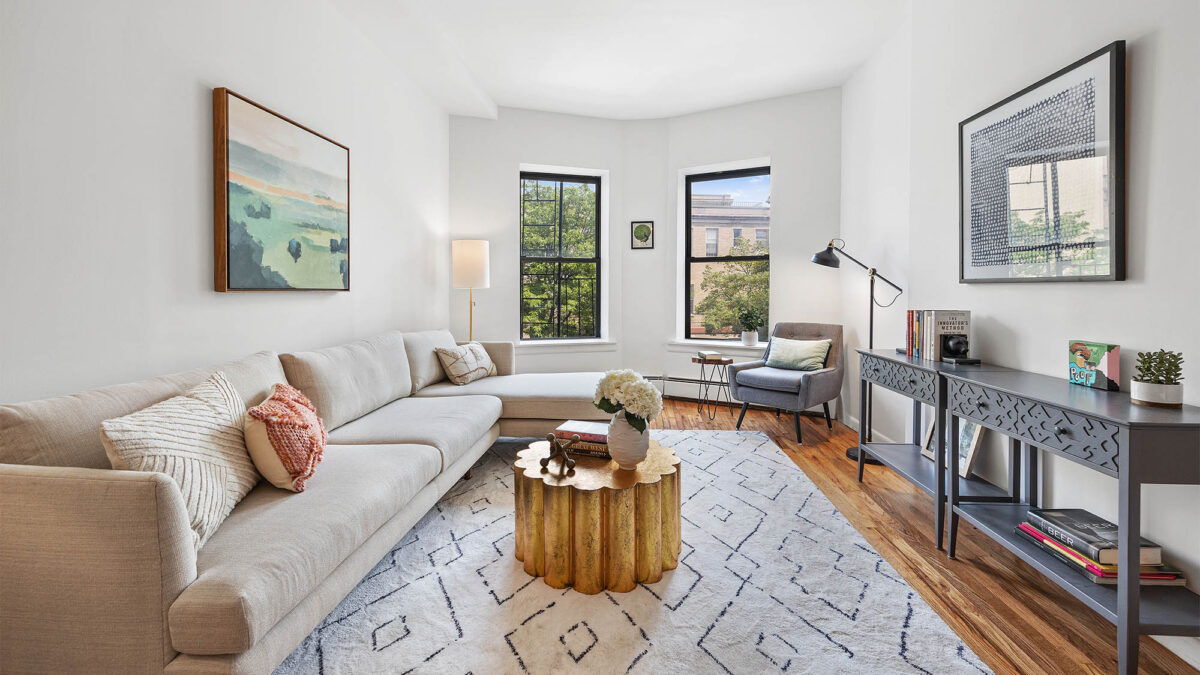 If you rent a home in Brooklyn, you might not have a lot of say in which types of floors you have—or sometimes even which color walls or wallpaper you have. But a colorful area rug, sculpture or painting can brighten up your home while adding a bit of personality to your room.
3. Furnish Based on Sunlight Entry Points
Because Brooklyn homes are often short on space, it's not always possible to be too picky about furniture placement. Many of us end up selecting furniture based on the best fit and our preferences rather than where the sunlight comes in—and that's perfectly fine. But if you do have some room to play, think about how a window might cast a glare on your TV depending on where you put it, where you might want to create a reading nook or how to best place your bed in a way that won't disturb your sleep cycle.
4. Choose Light Fixtures Carefully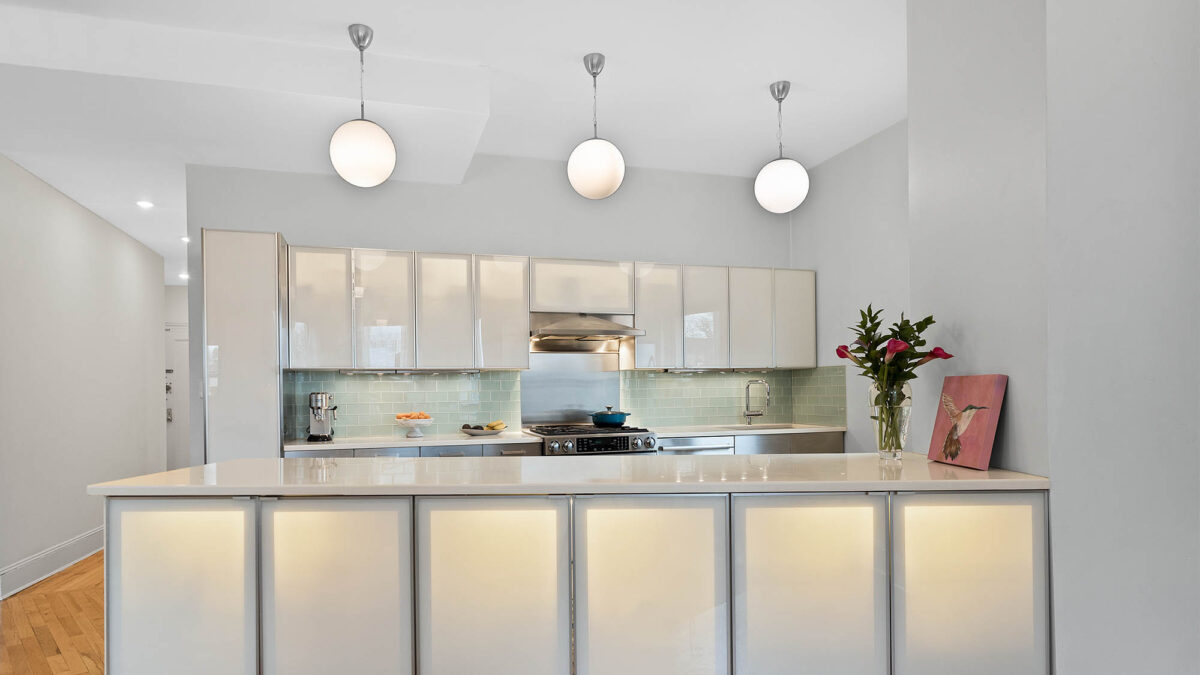 If you're buying a Brooklyn home, chances are you have a say in which types of light fixtures to introduce or swap out. Depending on your budget and whether your building allows, dimmable recessed lighting is a nice option because it is a good way to provide consistent lighting. Some rooms might have bulky, dark, outdated light fixtures that don't really fit the style of your home. If you're looking for a little glow-up, there are a ton of different light fixtures on the market and many furniture stores online offer augmented reality options for you to see how a particular fixture would appear in your room.
Even if you rent your Brooklyn home, you can do a lot with your lighting. Though rewiring and moving a ceiling fixture might not be an option, consider floor lamps, string lights, white lampshades or white paper lanterns. And don't overlook your bulbs—opt for eco-friendly LED bulbs, consider Edison style depending on your decor and opt for smart bulbs to control the hue and intensity.
5. Paint in Lighter Shades
Choosing white or light-colored paint for your interior walls can have a huge impact on how bright your Brooklyn home appears. In a darker, smaller room, light-colored walls will help open up the space, and in sun-drenched rooms, the walls will reflect the natural light. Use a slightly higher gloss to intensify the effect without creating too much glare.
6. Add Reflective Accents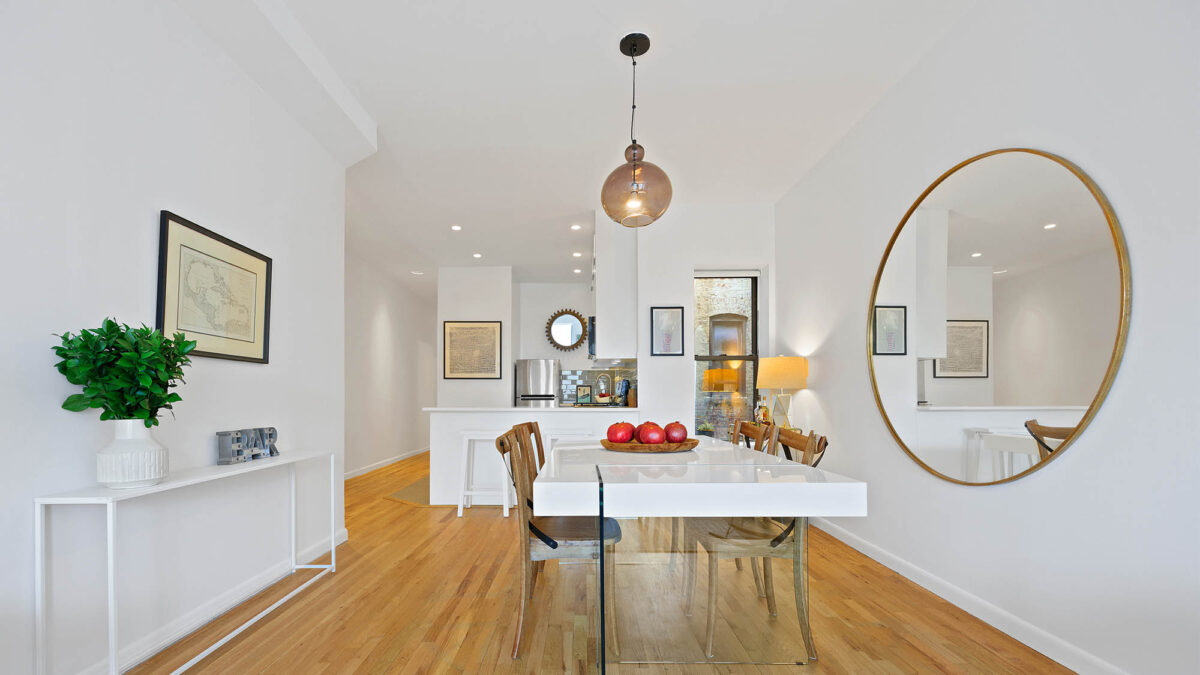 Try placing a mirror on a wall perpendicular to your window so that the sunlight can bounce off. A large mirror will also help to create depth and make your room feel more spacious than it actually is. Metal fixtures, polished surfaces, shiny sconces, reflective tiles and even smaller mirrors placed throughout your home will create a luminous effect.
7. Choose the Right Window Treatments
Blinds, shades and curtains are great for providing privacy in your Brooklyn home, but sometimes they end up covering a portion of your window. If your goal is to optimize natural light in a room, select window treatments with this in mind. However, if your bedroom is south facing and you don't enjoy being woken up by golden sunlight, you might opt for window treatments that can help mitigate morning brightness.
8. Renovate If You Can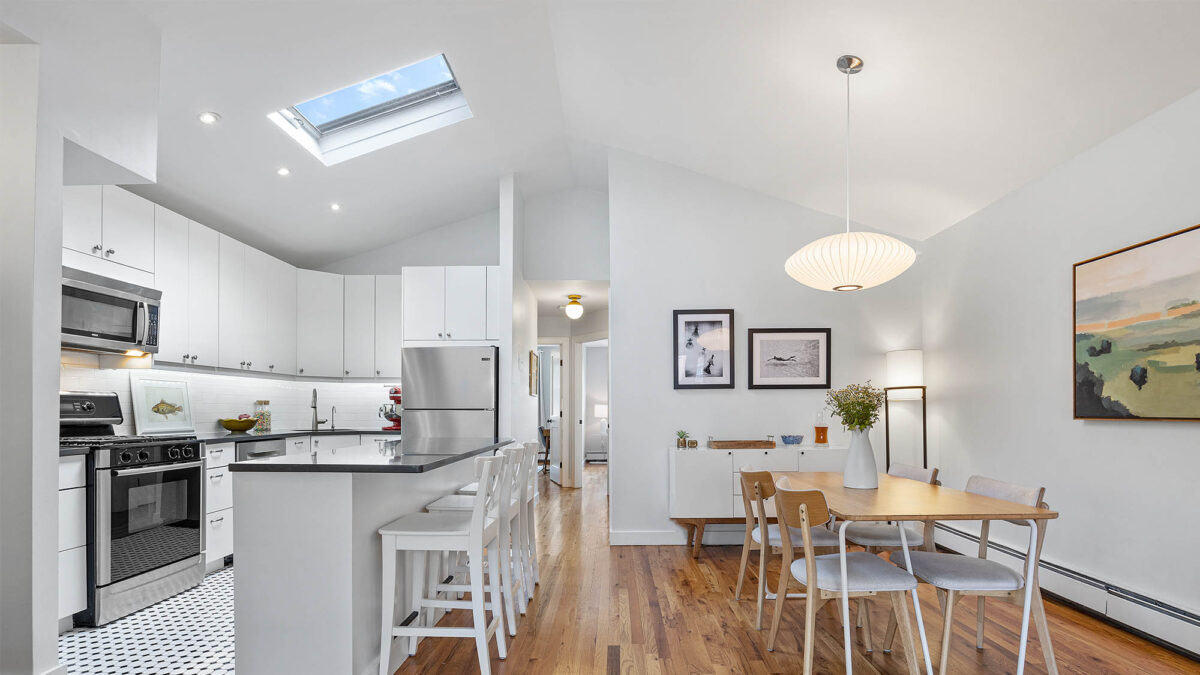 If you're fortunate enough to own your Brooklyn home and you have the means, consider renovating to add more opportunities for natural light to flow in. Adding a skylight or larger windows, incorporating glass partitions, or knocking out a wall as needed, can make a big difference.
9. Declutter Your Space
Aside from helping potential buyers envision a Brownstone Brooklyn property as their own, there are many reasons why decluttering is a part of our home staging process—because it really helps a home feel airy, breathable, inviting and of course more luminous.
---
When you're looking to rent or buy a home in Brownstone Brooklyn, keep these considerations in mind. And if you're looking to sell your Brooklyn home, contact us to see how our Park Slope-based real estate agents can help you optimize light and get your property sold.
Featured Listings
More Articles