The Best Unique Gingerbread House Kits to Buy Online
December 8, 2021
There's something about building gingerbread houses that brings people together during the holiday season, even if only for a little friendly competition. We also like that this activity can be done outdoors and over Zoom for those who are still taking extra Covid-19 precautions or celebrating the holidays with loved ones from afar.
If you grew up on gingerbread house kits, you might be picturing the typical rock-hard basic house pieces—sometimes already cracked requiring that they be glued back together—thick white icing, circular red and green candies, gumdrops and assorted deep-colored hard candies. While your local grocer or craft store likely sells those, and they're great, nowadays there are more gingerbread house kits than ever to choose from.
Here are some of the best unique gingerbread house kits we've found online (judged solely on looks/cool factor), and some musical selections to pair with the homebuilding.
1. For co-workers, clients & families
NYC bakery Let Them Eat Cake offers unique gingerbread house kits that feature custom branded cookies and all the decorations you need to make your masterpiece. And they make for a great teambuilding exercise.
2. For the gamers & the '80s kids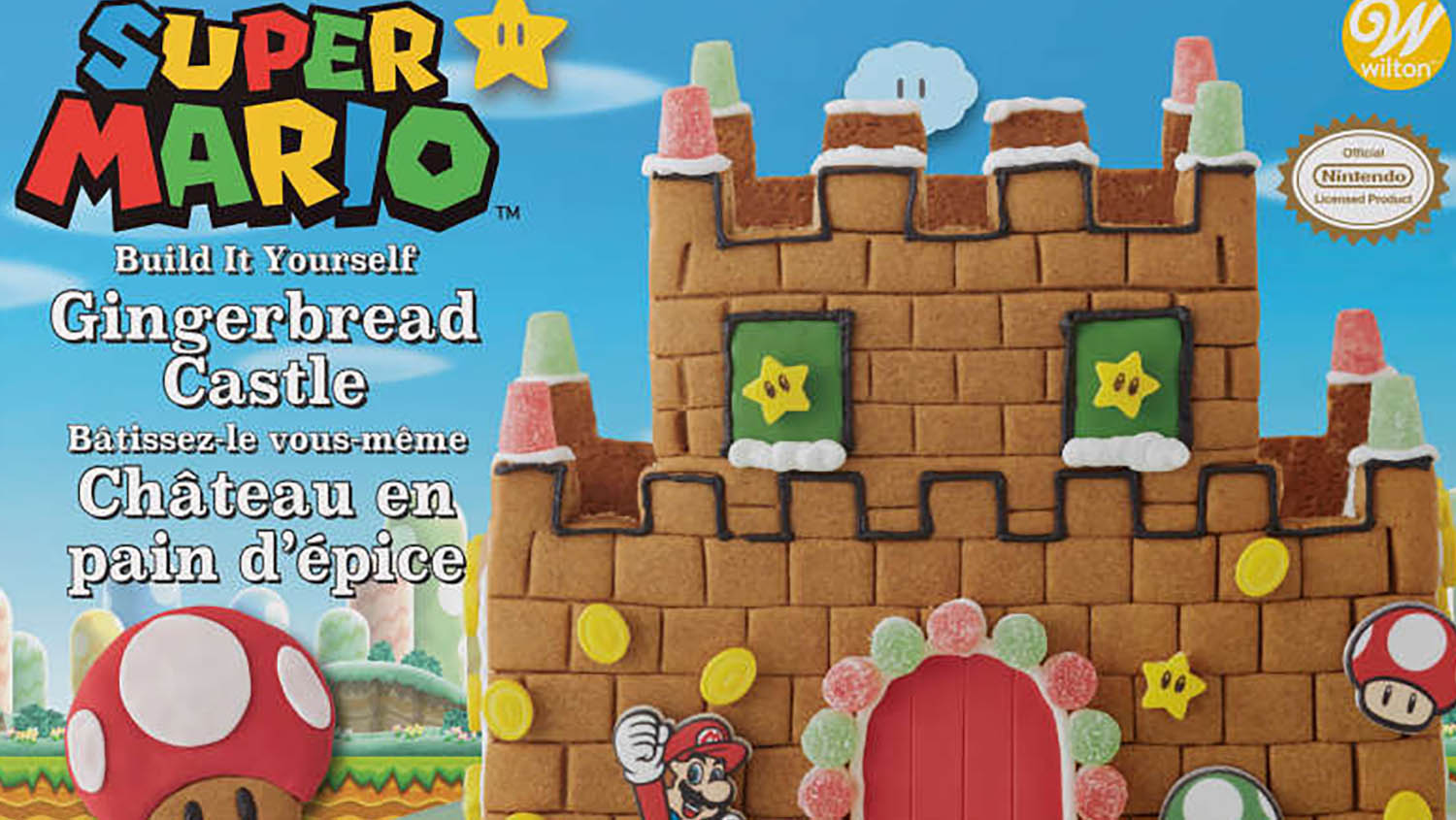 Anyone who grew up seeing the "But Our princess is in another castle!" message on the Nintendo screen will appreciate this gingerbread castle. It doesn't appear that the princess is included in this castle either, but the kit does include Mario, Luigi, stars, mushrooms and coins.
3. For animal lovers & anyone seeking a country escape
Sick of decorating the same-old house shape? Try a woodland-inspired barn this year. Complete with a silo, cow, pig and sheep, this rural house building session goes great with Kenny & Dolly's legendary Once Upon a Christmas album playing in the background.
4. For the sports enthusiast
Okay, it's not exactly a house but it's an arena that houses sporting events, so we think it counts. This gingerbread kit comes with soccer and football goals, and a scoreboard in addition to the usual decorative candies.
5. For those who march to the beat of their own drum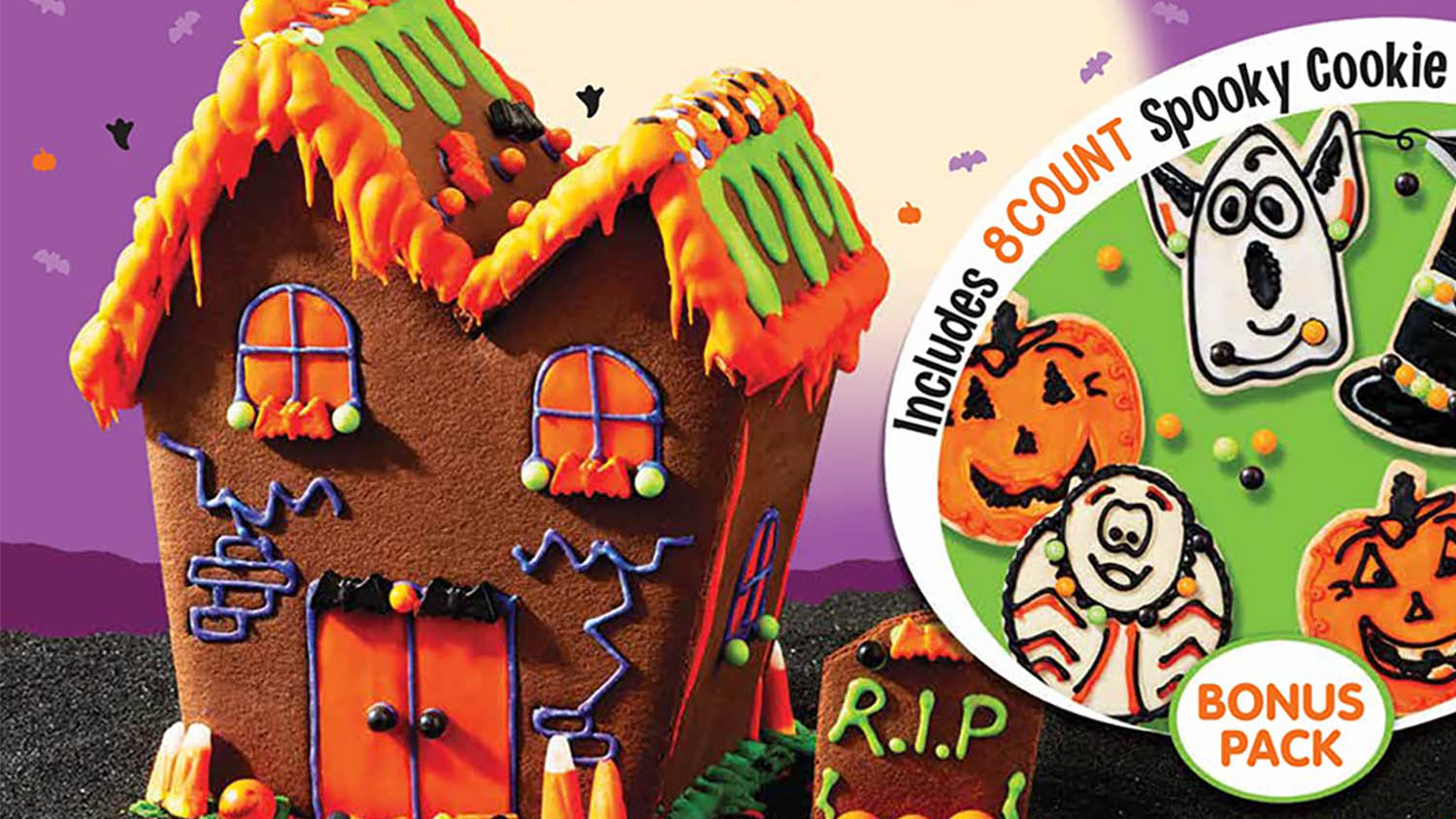 Who says you can't mix up your winter holiday season with a little bit of Halloween?! Certainly not Jack Skellington. This haunted house kit is for those who want to steer clear of the typical red, white and green houses lining the shelves this time of year. And you might as well listen to The Nightmare Before Christmas soundtrack while constructing your house.
6. For the chocolate lover
This one is miniature, so it's best for someone short on time or patience. Create your masterpiece with the included candies and Oreo cookies. Maybe make an Oreo snowman too.
7. For "Despicable Me" lovers
Complete with candy bananas, scene setters, candy jewels and mini Minion cookies to decorate, this gingerbread kit can be made alongside holiday carols or while watching "Despicable Me."
8. For the board game lover & the kid in all of us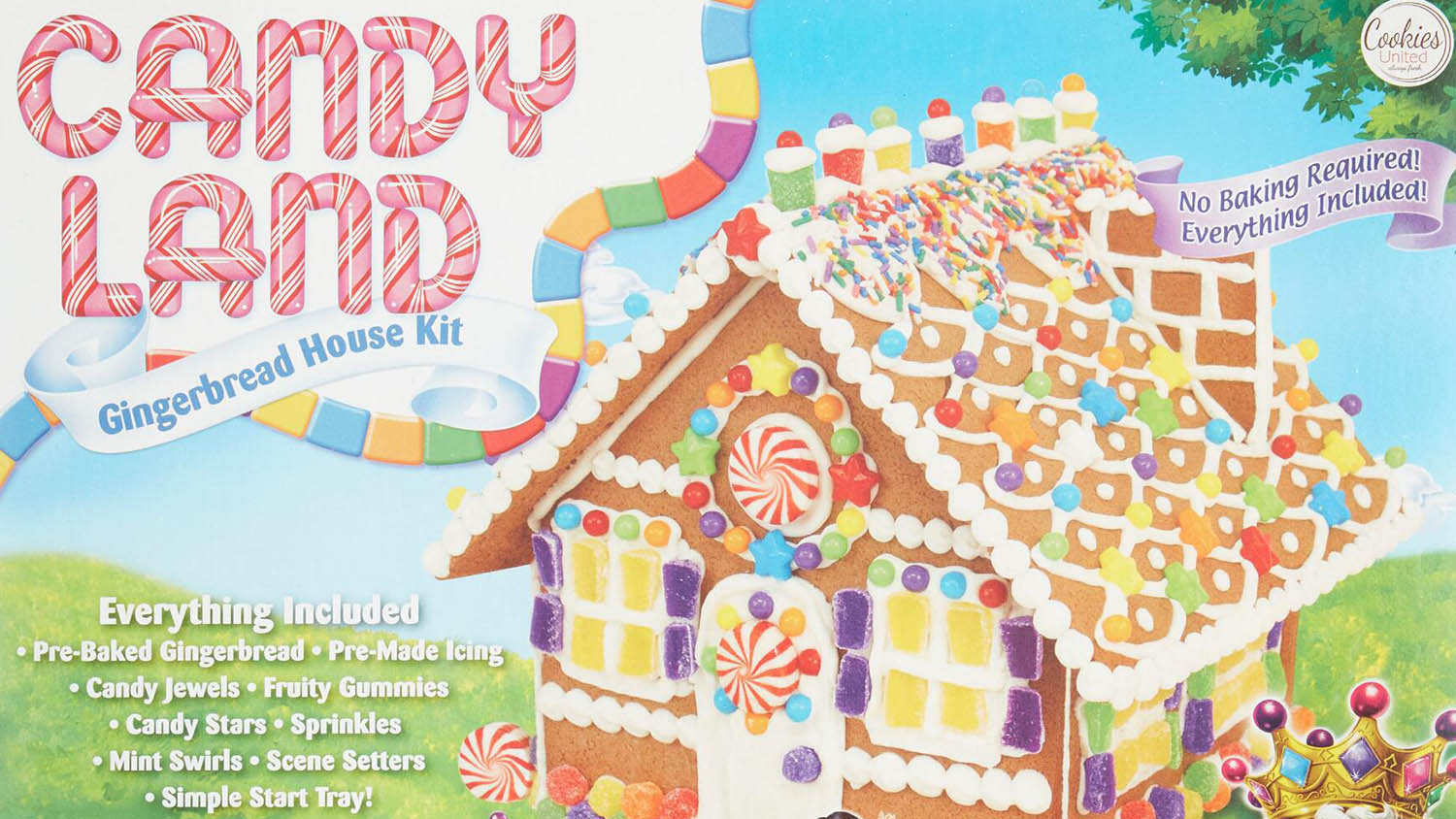 Chances are you've played Candyland at some point in your life—and probably wished the board game would spring to life. Now's your chance to relive the experience with this unique gingerbread house version.
9. For "Paw Patrol" fans
"No job is too big. No pup is too small." And no gingerbread house is a better fit for a "Paw Patrol" fan. This one-of-a-kind gingerbread pup house comes with festive bone candies and pup character cutouts that we like to think Ryder would approve of.
10. For the beach bums

Not quite gingerbread, but close enough. This sugar cookie house kit is perfect for anyone who is channeling tropical vibes or dreaming of a warm-weather holiday vacation. Pairs well with The Beach Boys' Christmas Album.
11. For the outdoor enthusiast
This gingerbread house kit features a traditional design but with an added tall tree trunk as the base. Great for anyone who enjoys spending time outdoors. Suggested accompaniment? John Denver's Rocky Mountain Christmas album.
12. For the baker or pastry chef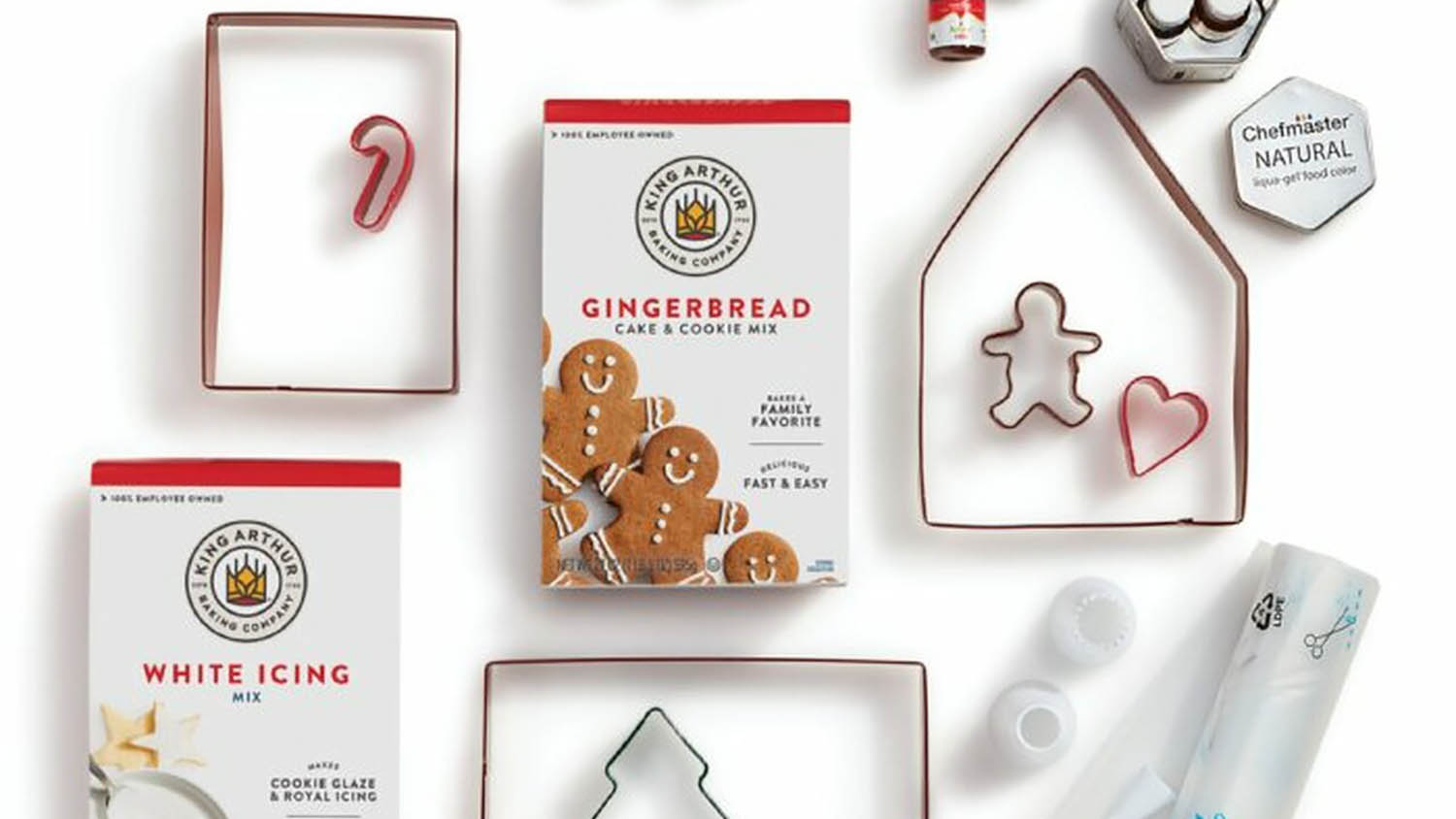 Count on King Arthur to encourage a little baking along with the gingerbread homebuilding. This kit comes with gingerbread cookie mix, a cookie cutter set, decorating set, white icing and natural food color. It might take a bit more effort but at least you won't have to worry about those pesky broken pieces that sometimes come along with pre-made gingerbread kits.
13. For candymakers & chocolate lovers
This one requires a little bit of work but offers lots of possibility (just look at the review photos!). Use the house and holiday character molds to create your own masterpiece out of chocolate, white chocolate, peppermints and cookies.
14. For the holiday lovers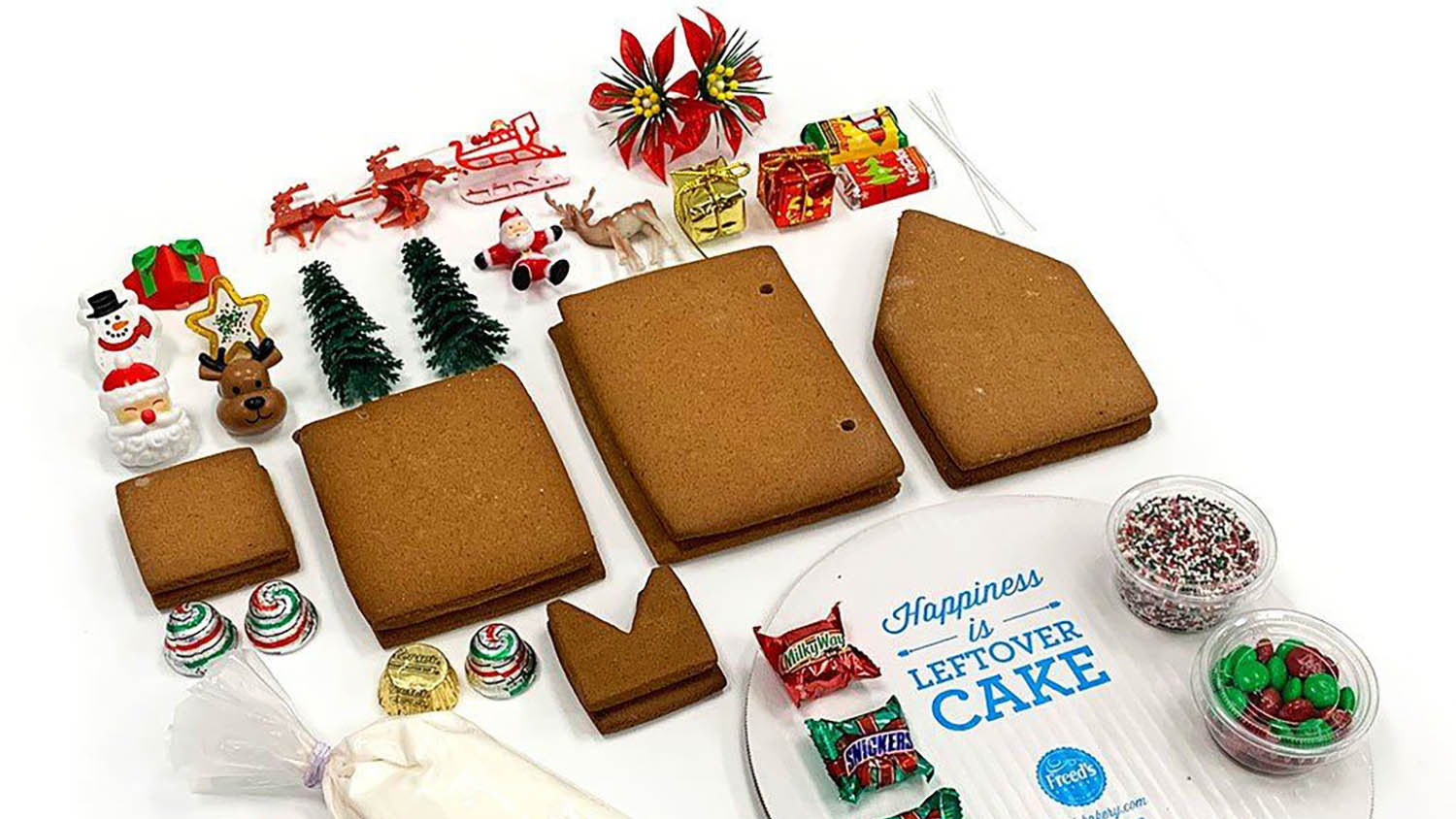 So many gingerbread house kits come with an overwhelming amount of candy and perhaps a few non-edible decorations. This unique gingerbread house kit from Freed's Bakery in Las Vegas includes fresh-baked cookie pieces, a restrained selection of candies and a lot of cute holiday toys.
15. For the Barbie fans
Not quite gingerbread, but it is a house—a Barbie dreamhouse to be exact. Perfect for any Barbie fan or anyone who is obsessed with pink, this house comes with pink and white icing and dainty pastel candies to match.
Featured Listings
More Articles