18 Brooklyn Experiences Your Teen Will Love
For any hard-to-please teenagers in your life, here are some exciting options to explore in our beautiful borough.
Beacon's Closet

This teen's dream secondhand boutique boasts eclectic styles and wallet-friendly options, all color-coordinated on racks throughout their Brooklyn outposts in Park Slope, Greenpoint, and Bushwick. With a bit of luck, you can find on-trend designer items or something unique to treasure for years to come, but the real fun is in the search.
Beacon's Closet
Locations in Park Slope, Greenpoint & Bushwick
Brooklyn, NY
Beat the Bomb
For an immersive experience that involves teamwork, creative thinking, stealth, speed, and calm under pressure, you can don a hazmat suit and pretend to be a super hero tasked with diffusing a (paint) bomb before it explodes.
Beat the Bomb
247 Water Street, suite #106
Dumbo, Brooklyn, NY
Brooklyn Bowl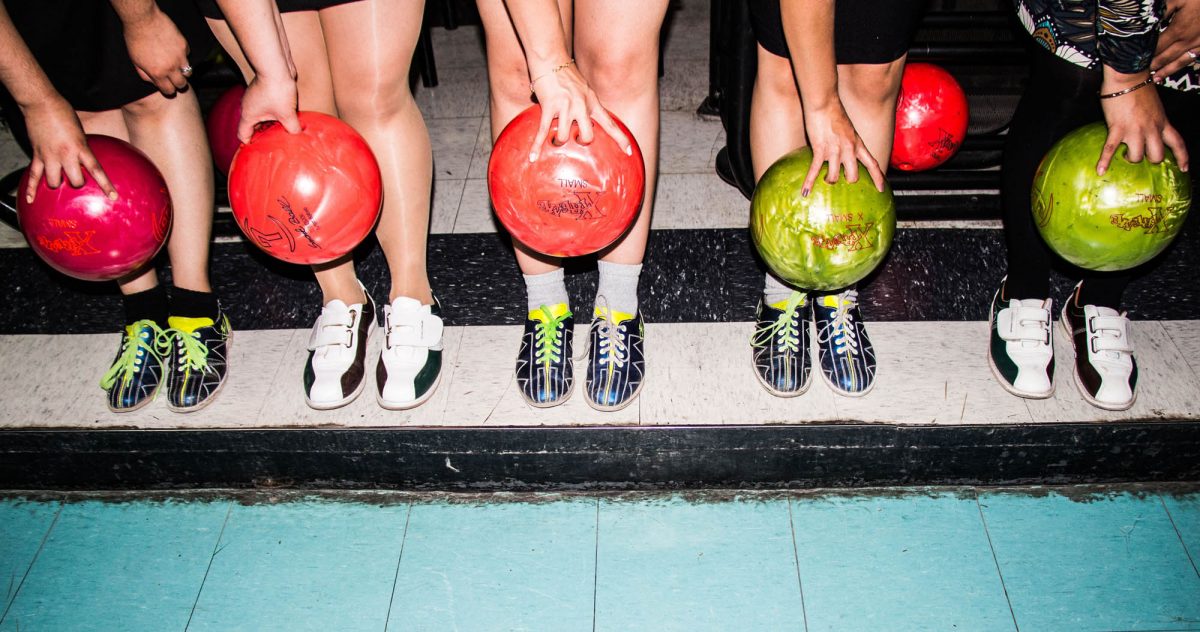 This hybrid bowling alley-concert venue-cocktail bar-restaurant is situated within an iron foundry from the 1880s in Williamsburg. The world's first LEED-certified green bowl-o-drome, this place is as hip as Brooklyn gets. Saturday and Sunday afternoons are reserved for bowling of all ages under a disco ball, to a soundtrack of live music, with a deliciously decadent menu on-hand from Blue Ribbon Brasserie.
Brooklyn Bowl
61 Wythe Avenue
Williamsburg, Brooklyn, NY
Brooklyn Farmacy & Soda Fountain
Housed in a fully restored 1920s apothecary in Carroll Gardens, you can step back in time while enjoying old-time classics, such as gooey grilled cheese, buttermilk biscuits, ice cream floats, egg creams, sodas, sundaes, and more. If you want to add some creativity to your experience within this thriving corner storefront, teens can sign up for Sleeping on the Wing, a supportive creative writing workshop for students age 13-18, which meets here in the summertime.
Brooklyn Farmacy & Soda Fountain
513 Henry Street
Carroll Gardens, Brooklyn, NY
Brooklyn Grange

Take a farm tour of the world's largest organic rooftop soil farm spanning 2.5 acres (1.5 of which is in the Brooklyn Navy Yard), which cultivates over 50,000 lbs of organic produce annually. You can also sign up for a workshop to learn a new skill like beekeeping, mushroom cultivation, floral design, urban agriculture, natural dye-making, and more.
Brooklyn Grange
Brooklyn Navy Yard & Long Island City Locations
Brooklyn & Queens, NY
Brooklyn Museum Teen Nights
The first Friday of every month, teens gather at the Brooklyn museum from 5-7:30pm to "see and make art, hear music, dance, win raffles, and meet new people." There are also several pop-up events, including an LGBTQ Teen Night. Teens can play a role in curating each event.
Brooklyn Museum Teen Nights
200 Eastern Parkway
Prospect Heights, Brooklyn, N
Chocolate Bus Tour
Who doesn't love chocolate? With tour guides born and raised in our borough, you can trek by bus via A Slice of Brooklyn to Raaka in Red Hook, The Chocolate Room in Cobble Hill, Li-Lac Chocolate in Sunset Park, and Jacques Torres Chocolates in Dumbo, to sample exquisite chocolates from some of the world's finest chocolatiers.
Chocolate Bus Tour
Bus Meets at Union Square
Manhattan, NY
Coney Island

Ride the famous Cyclone, Luna Park's iconic wooden roller coaster from 1927, or head to the Wonder Wheel, Thunderbolt, and more at Deno's Wonder Wheel Amusement Park. Grab a hot dog at Nathan's Famous or head to Totonno's for some of the best pizza in America (voted #1 by the Food Network). Take selfies in front of the Coney Art Walls on your way to catch the Coney Island Circus Sideshow.  You can also check out the incredible new 57,000SF shark exhibit at the New York Aquarium for half price through September 3rd. Every Friday night in the summertime, you can watch the Coney Island Friday Night Fireworks at West 10th Street from the boardwalk.
Coney Island
Surf Avenue
Brooklyn, NY
Green-Wood Cemetery Trolley Tours
The gorgeous grounds of this cemetery can be explored by trolley with an expert guide sharing fascinating tales about its "permanent residents," and you can walk in the footsteps of George Washington and the Delaware Regiment where they first engaged the British army in the Battle of Brooklyn.
Green-Wood Cemetery
500 25th Street
Greenwood Heights, Brooklyn, NY
Industry City's Food Hall

Enjoy a range of delectable and highly Instagram-able culinary delights from Korean comfort food to avocado toast, ramen, BBQ, pickles, cookies, Blue Marble ice cream, and more. On weekends, be on the lookout for the Brooklyn Flea.
Industry City's Food Hall
274 36th Street
Sunset Park, Brooklyn, NY
Museum of Food and Drink
For a fun exploration of culture through food, head to the ever-inventive MOFAD, housed in a 5,000SF gallery space in Williamsburg, where you can taste, touch, and smell the displays; learn more about food production, culinary history, and how to prevent food challenges of the future.
Museum of Food and Drink
62 Bayard Street
Williamsburg, Brooklyn, NY
Nitehawk
A new breed of movie theater, you can come for the food and stay for the movie or vice-versa. Not only do they curate an excellent selection of first-run movies and special screenings of older films, their tasty menu is served to you in the comfort of your seat. With a menu designed by Michelin-starred chef Saul Bolton, enjoy elevated versions of classic snacks, entrees, desserts, and specials that are inspired by the films on view in the Williamsburg and soon-to-open Park Slope theaters.
Nitehawk
136 Metropolitan Avenue
Williamsburg, Brooklyn, NY
Pioneer Works Teen Fashion Program

This educational program is available to Red Hook middle and high school students with a passion for fashion and design. Every Friday after school, this group convenes in this historic factory space to sketch, sew, and explore careers in the fashion industry.
Pioneer Works
159 Pioneer Street
Red Hook, Brooklyn, NY
Project True

For animal lovers, this summer program pairs high schoolers with a team of college students from Fordham University and scientists from the Wildlife Conservation Society to explore wildlife and research urban ecology. They can also volunteer as discovery guides at the Prospect Park Zoo.
Project True at Prospect Park Zoo
2300 Southern Boulevard
Prospect Park, Brooklyn, NY
Spirit of the City
Through September 2, 2018, head to this installation in the Courtyard at A/D/O Greenpoint Design Studio and explore a modular system of revolving mirrored columns arranged in a grid-like pattern, where you can reflect on the organic influence our city surroundings have upon us.
Spirit of the City at the Courtyard A/D/O
29 Norman Avenue
Greenpoint, Brooklyn, NY
Teens Curate Teens
Each spring, this program connects high school artists and curators to formulate an art exhibition showcased at the Dedalus Foundation in Sunset Park, and centered on a topical theme, such as Impermeable, exploring the notion of borders.
Teens Curate Teens at the Dedalus Foundation
254 36th Street, Suite 2-BE
Sunset Park, Brooklyn, NY
The Cliffs

With just your sneakers and some stamina, hone your Spiderman skills by bouldering up the climbing walls of North America's largest outdoor bouldering facility. Situated in Dumbo underneath the Manhattan Bridge, your reward for reaching the peak is a beautiful view of the city.
The Cliffs
99 Plymouth Street
Dumbo, Brooklyn, NY
The Muse
If your teen has ever wanted to run away and join the circus or twirl in the air on silks like Pink in concert, they should head over to this exploratory circus school, located in Gowanus and Bushwick, to learn the art of silks, lyra, juggling, trapeze and more.
The Muse
303 3rd Avenue
Gowanus, Brooklyn, NY
Featured Listings
More Articles