14 Ways To Spice Up Your Brooklyn Valentine's Day
February 9, 2020
Nothing says February 14 like a velvety heart-shaped box, a dozen roses or a shiny new piece of jewelry, but once you've exhausted the tried-and-true gifts and aren't feeling up to an overpriced dinner, it might be time for some fresh ideas.
Here are 14 unique Brooklyn date nights, all budgets considered. No significant other? No problem—you can do most of these things on your own or with a friend!
(Want more unique date ideas? Follow our Instagram where we post NYC Date Night ideas twice a month and weekly Family Fridays ideas, which sometimes cross over into date night territory.)
1. Weld Something
At MakerSpace Brooklyn Army Terminal, you too can learn to weld like Deb on Shameless. The three-hour couples class even includes a champagne toast! And if you're considering a career change, this is a great industry to get into as there's an upcoming shortage according to the American Welding Society. But that's beside the point.
Makerspace at Brooklyn Army Terminal
140 58th St.
Building B, Unit 1C
Brooklyn, NY 11220
2. Paint & Drink
Channel your inner artiste and head to Paint & Sip. The BYOB (bring your own booze/beaux) event includes complimentary food and a glass of wine.
Paint & Sip
1930 Bedford Ave.
Brooklyn, NY 11225
3. Blow Some Glass
Sparks fly at this one-of-a-kind flameworking class. One ticket reserves a spot for both you and your loved one.
Urban Glass
647 Fulton St.
Brooklyn, NY 11217
4. Catch a Surprise Concert
Sofar Sounds is all about the surprise—and the music. Each intimate concert typically features three acts and is usually BYOB but this one is at a local business where drinks will be available for purchase. The exact location will be revealed the day before but will be in Bushwick, Brooklyn.
Sofar Sounds
Secret Location in Bushwick
Brooklyn, NY
5. Soar on Trapeze
If you have a desk job, you'll probably appreciate the thought of a date night that gets you up and moving. At New York Trapeze School, you'll be flying high in no time. And the Brooklyn location is indoors, so need to worry about the possibility of snow.
NY Trapeze School
467 Marcy Ave.
Brooklyn, NY 11206
6. Sip on Whiskey
If you or your SO fancies whiskey, Kings County Distillery is a must. Tours include a tasting and admission to their Boozeum.
Kings County Distillery
299 Sands St.
Brooklyn, NY 11205
7. Put Back $1 Oysters
Who can resist dollar oysters (and $5 draft beer) at Littleneck? And for dessert, Ample Hills Creamery is just around the corner.
Littleneck
288 3rd Ave.
Brooklyn, NY 11215
8. Throw an Axe
At Kick Axe Throwing, grab a beer or wine and some bar snacks, then get a lesson in axe throwing. We don't recommend going with your ex.
Kick Axe Throwing
622 Degraw St.
Brooklyn, NY 11217
9. Play Video Games
Who needs a fancy dinner when you can relive the thrill of playing your favorite Atari games while getting in fights with your siblings?
Barcade
388 Union Ave.
Brooklyn, NY 11211
10. Play with Cats
Whether you and your SO are looking to adopt a kitty or you're looking for a lover in feline form, Brooklyn Cat Cafe is the place to go.
Brooklyn Cat Café
76 Montague St.
Brooklyn, NY 11201
11. Tour Kings Theatre
If you're okay with celebrating V-Day a few days late and you have an appreciation for architecture, you may want to consider a tour of the gorgeous Kings Theatre.
Kings Theatre
1027 Flatbush Ave.
Brooklyn, NY 11226
12. Skate the Day Away
When's the last time you laced up and went skating? Dreamland Roller Rink is hosting a daytime all-ages skate event on V-Day, complete with a YMCA Dance Party and exciting surprises.
Dreamland Roller Rink
455 Albee Square W.
First Floor
Brooklyn, NY 11201
13. Netflix & Chill
Don't feel like going out? We suggest a night in of Netflix and chilling while indulging in some Netflix & Chilll'd ice cream.
14. Boycott Valentine's Day
And for the holiday naysayers, a Boycott Valentine's Day Pub Run is the ultimate alternative celebration—a terrific way to alleviate your frustration with mushy cards and all things red, white and pink. This 4-mile run is broken up with pub stops, and your ticket includes one drink at each bar.
Boycott Valentine's Day Pub Run
222 Grand St.
Brooklyn, NY 11211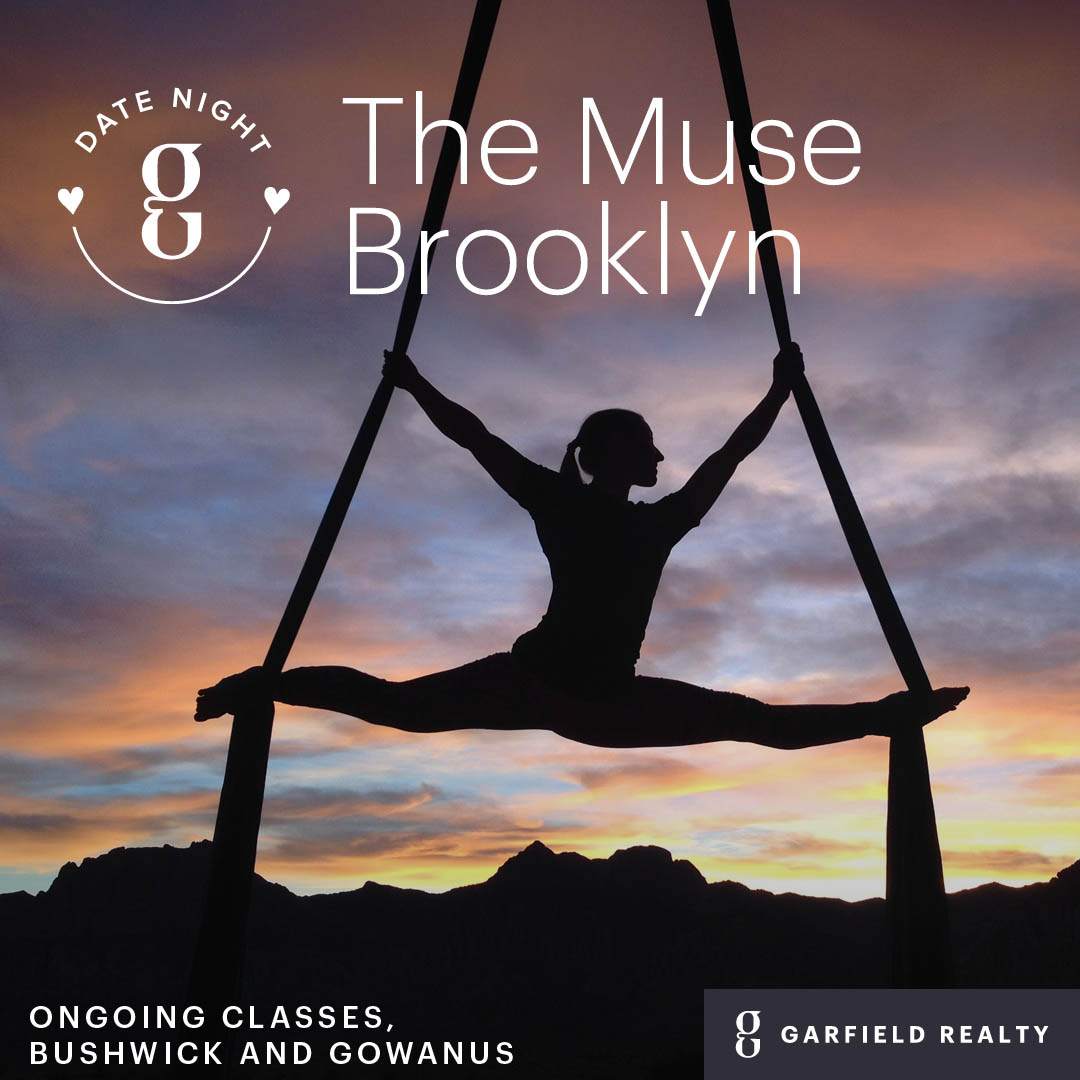 Don't forget, we post NYC Date Night ideas twice a month on our Instagram.
Featured Listings
More Articles