11 Brooklyn Outings with Ample Personal Space
August 12, 2020
Here in New York, jam-packed concerts, live sporting events and crowded restaurants have been replaced with masks, sanitizer and physical distancing. Still, after months of staying indoors, many of us in NYC have slowly started venturing out to enjoy the summer.
We're grateful for all the New Yorkers working so hard throughout the city to implement new policies that allow us to have fun while being cautious. But since we're headquartered in Park Slope, here are 11 of our favorite Brooklyn summer activities that keep COVID-19 top of mind.
What happens when you combine Brooklyn musicians with quarantine? You get this lovely live music series hosted on President Street between 6th and 7th Avenues in Park Slope. Check the Stoop Music Brooklyn page for concert listings and remember to wear your mask.
President St. between 6th & 7th Aves.
Brooklyn, NY 11215
One of our favorite summer hangouts, these spectacular gardens recently reopened with advance timed-entry tickets required. Extra safety precautions include one-way paths, closed water fountains (bring your own water!), closure of indoor spaces, and of course mask and physical distancing requirements. Guests are also asked to limit their visits to three hours. Book your timed entry at the Brooklyn Botanic Garden website.
Brooklyn Botanic Garden
990 Washington Ave.
Brooklyn, NY 11225
Smorgasburg is offering Smorg To Go, a new takeout-only model with 10 vendors who change weekly. They're open six days per week and you can order on the Smorg To Go website then pick up at a designated location strictly for online orders.
Smorg To Go
51 North 6th St. at Kent Ave.
Brooklyn, NY 11211
If you're looking for a nature escape without venturing too far, Shirley Chisholm State Park could be a good choice as there are typically a number of desolate areas where you can safely picnic, bike, jog or take a stroll.
By the way, if you'd like to know more about Shirley Chisholm, check out this Park Slope Reader story about her. She was the first Black woman elected to Congress, a founding member of the Congressional Black Caucus and the Congressional Women's Caucus, and currently she's making history as the first female historical figure to have a Brooklyn monument dedicated to her.
Shirley Chisholm State Park
1750 Granville Payne Ave.
Brooklyn, NY 11239
5. Early Morning Beach Outing
We've found that heading out to the beach early in the morning is relaxing and fairly empty. As the day goes on, it fills up quite a bit.
Locations Vary
Check the Brooklyn Public Library website for updates but many branches are offering lobby services with masks required so that you can pick up books on hold and return them. All returned materials are being quarantined before being put back into circulation. They are providing Personal Protective Equipment for custodial and public service staff, and offering disinfectant wipes for computers, laptops and self-service kiosks.
Locations Vary
In late July, Prospect Park Zoo welcomed guests at limited capacity with advance timed-entry tickets required. Visitors will find one-way paths, closed indoor areas, sanitizing stations, contactless interactions with staff, and mask and physical distancing requirements. As a thank you to medical staff, healthcare heroes are eligible for free zoo entry until September 7, 2020.
Visit the NYC Parks website to find a court near you. Some courts have limited advance reservations and others are first come, first served.
Locations Vary
Whether you're familiar with the "Let's all go to the lobby…" drive-ins or you've never been to one, now is your chance. But more than just movies, this drive-in pop-up offers diverse entertainment—live bands, silent disco, car-a-oke, bingo, comedy, movies and more. It will be popping up in Brooklyn August 12-24, 2020.
Location TBD
For a more classic drive-in experience, Skyline plays a range of movies spanning genres and time periods. Visit the Skyline Drive-In website for showings.
Skyline Drive-In NYC
1 Oak St.
Brooklyn, NY 11222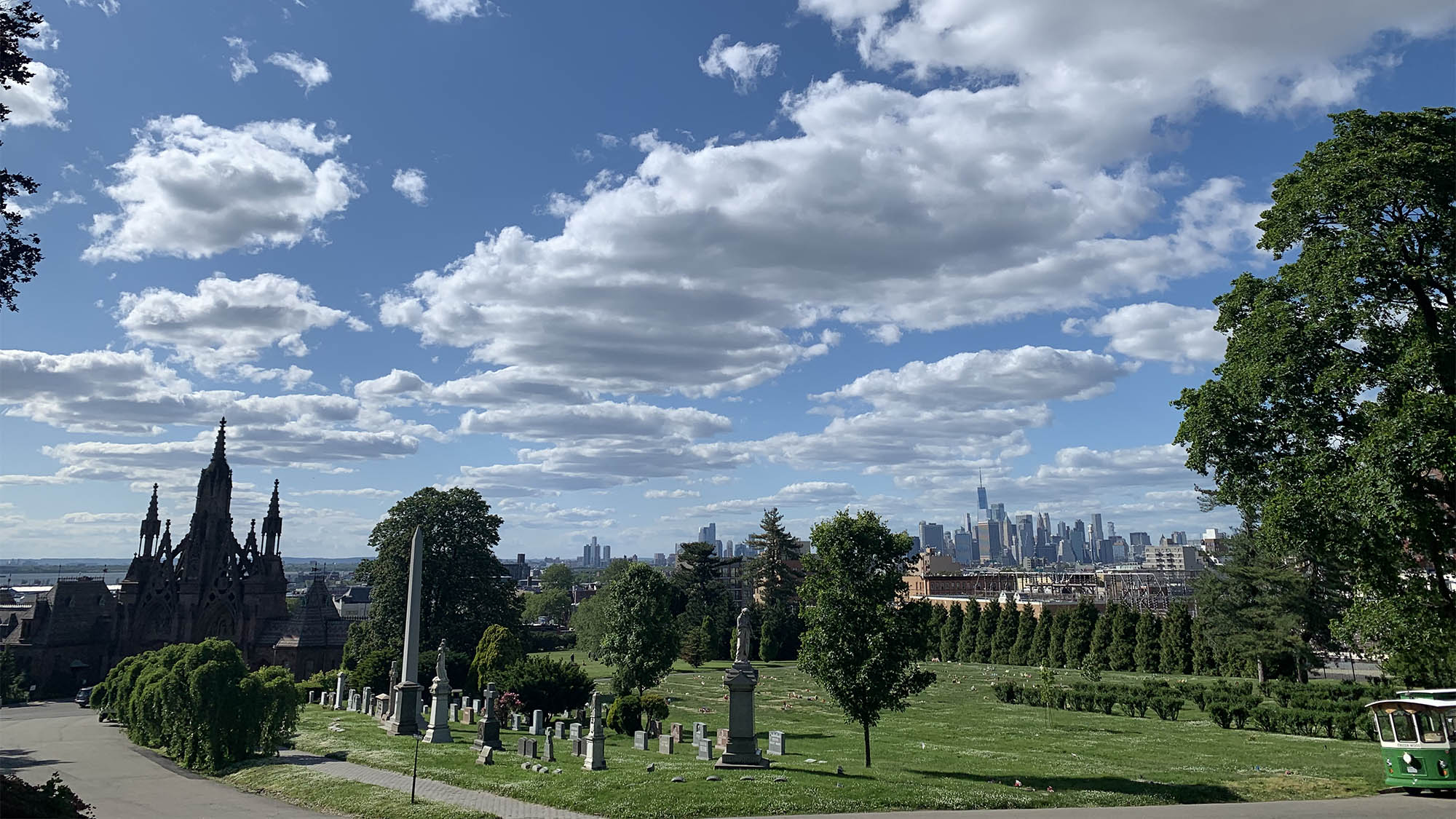 This has been one of our favorite places to go during quarantine because it is much easier to maintain physical distance than it can be in Prospect Park or Brooklyn Bridge Park.
Green-Wood Cemetery
500 25th St.
Brooklyn, NY 11232
Featured Listings
More Articles