How to Spread Brooklyn Love While Flattening the Curve
April 15, 2020
While New Yorkers are struggling to balance work (or lack of work), meal preparation, cleaning, keeping our kids entertained and fighting our own boredom, many of us are also seeking ways to help flatten the coronavirus curve here in Brooklyn—and throughout NYC.
Whether you opt to simply stay put, support a local NYC restaurant, or volunteer for a charitable New York organization or cause to fight the spread of COVID-19, together we can make a difference.
Stay inside.
Unless you're an essential employee, this is one thing we can all do. If you do go out, be kind, stay patient and keep a safe distance. Don't forget to wear your face covering.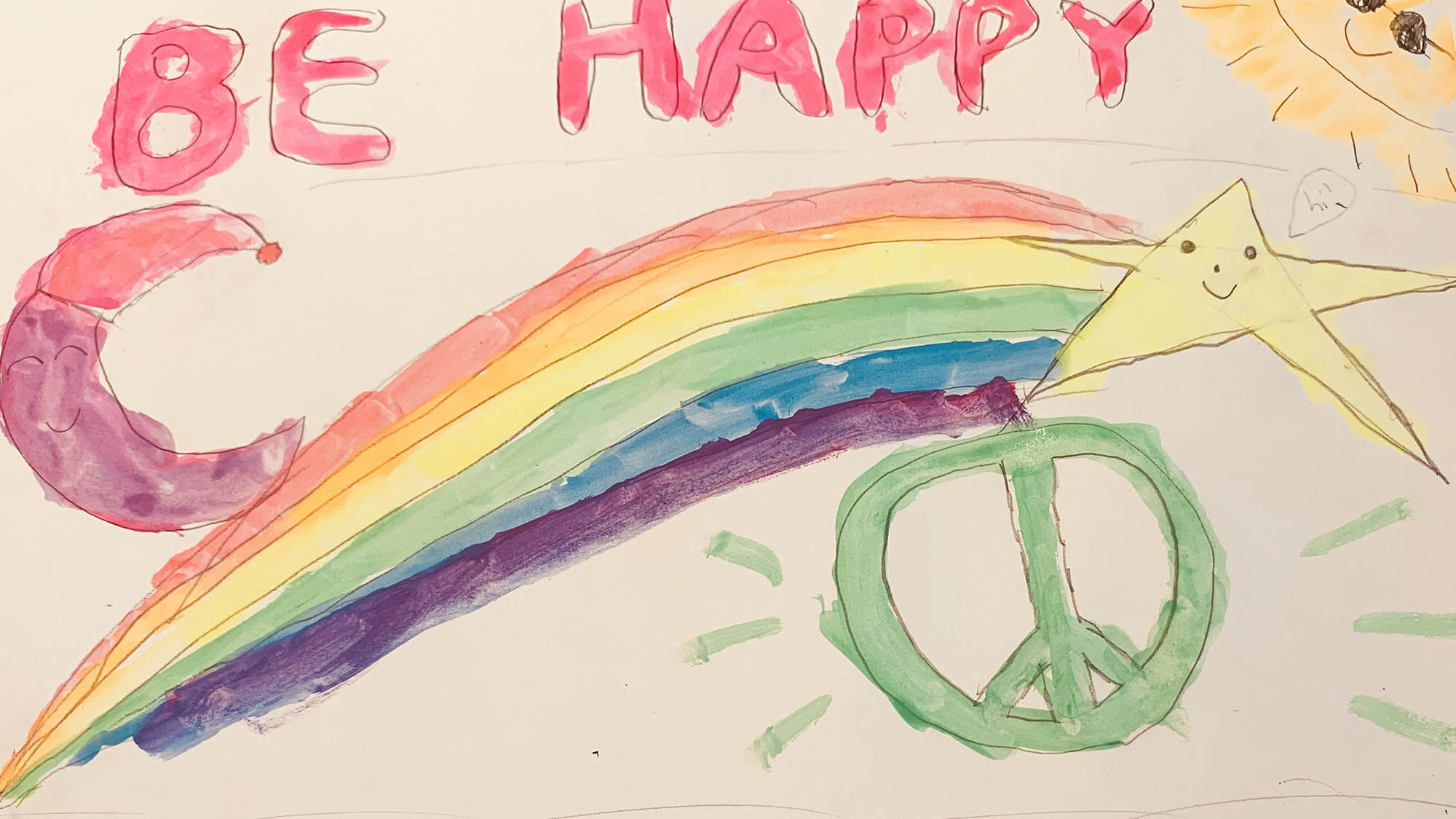 Draw a rainbow and hang it in your window.
If you've been out for a walk or a grocery run, you may have noticed rainbows in your neighbors' windows. This fun initiative is Brooklyn's very own version of I Spy. Participating is easy and helps to spread a bit of joy and lift spirits. There's even a Rainbow Connection Map that you can add to once you've displayed your artwork.
Thank front-line employees.
Post a thank you on social media, call or text your friends who are working on the front line, make a sign and hang it in your window. A little thank you goes a long way.
And don't forget to clap nightly at 7pm.
Support a local restaurant, grocer or farmer.
Not everyone feels safe enough to order prepared food right now—and if you don't, that's okay. If, however, you do feel like ordering out, check out this NYC-area restaurants list or the Taste of Brooklyn maps for availability, and see what local grocers and farmers are offering. Did you know that many restaurant wholesalers are now selling to the public? There are also a number of specialty grocers trying to stay afloat by offering delivery or pickup. Be sure to tip well.
Donate to a local fundraiser.
Provide food for hospital staff via Meals for Methodist, give to Donate Plant-Based Meals who aim to feed the city's healthcare workforce or donate to one of many restaurants raising funds to provide food to medical staff.
Support a local business by sending a care package.
Candy, bread, wine—gift a friend (or yourself) while supporting local small businesses.
Volunteer for a good cause.
Sign up for Invisible Hands to help your neighbors or connect with your local NYC Mutual Aid Group.
Check in with elderly neighbors.
A quick phone call, text or video chat is a great way to keep your older neighbors company and make sure they're okay.
Donate blood.
If you're not sure how to donate blood, check the AABB locator, the American Red Cross or America's Blood Centers for more information.
Sew masks for neighbors and healthcare workers in need.
Follow this CDC mask tutorial. Remember to take precautionary measures if donating masks. See if the organization or neighbor in need will pick them up curbside.
Featured Listings
More Articles