7 Indoor Winter Kids' Activities in Brooklyn
January 16, 2023
With the holidays behind us, January is prime time for getting back to your daily routine and celebrating new beginnings, just as long as it's inside to avoid the dropping temperatures outdoors.
Whether you have kids, babysit or are simply a kid at heart, these indoor Brooklyn activities can help ease your winter blues while keeping the little ones occupied on a snowy or rainy day.
1. Visit Urban Air Adventure Park
Sunset Park, Brooklyn
Ideal for those bone-chilling winter days when the kids are home from school, recently opened Urban Air Adventure Park offers indoor fun for all ages whether you bounce on trampolines, climb a wall or rope course, get behind the wheel of a bumper car, play dodgeball or basketball, or embrace the future and experience virtual reality.
Urban Air Adventure Park
4422 2nd Ave
Brooklyn, NY 11232
2. Treat Your Little Ones to Hot Chocolate
Various Locations, Brooklyn
Hot chocolate is always a good idea—especially during Brooklyn's winter months. You can find so many varieties of decadent hot chocolate throughout Brooklyn, but we think some of the best spots to indulge include Brooklyn Farmacy & Soda Fountain in Carroll Gardens, Williamsburg's Sunday in Brooklyn, Jacques Torres Chocolate in Dumbo and the Chocolate Room in Park Slope. Check out our Best Hot Chocolate in Brooklyn post for our full list of recommendations.
3. Spend Time at Central Library
Prospect Heights, Brooklyn
Brooklyn Public Library's central branch is housed in a beautiful 352,000 SF building listed on the National Register of Historic Places and contains more than one million cataloged books, magazines and multimedia materials. Browse and read books and magazines, take an audio tour, marvel at the stunning architecture and explore the youth wing. And be sure to bookmark their calendar of events because there's always something cool going on.
Too cold for the trek? Visit the Brooklyn Library location nearest you instead.
Central Library
10 Grand Army Plaza
Brooklyn, NY 11238
4. Fold the Day Away at Taro's Origami Studio
Sunset Park, Brooklyn
Have the kids try their hand at the ancient art of paper folding with a visit to Taro's Origami Studio in Japan Village, where you will find origami books for all levels, authentic Japanese materials, a dedicated space for hosting parties, private lessons and a rotating display of origami models. Be sure to make a reservation for your 30-minute self-guided experience.
Taro's Origami Studio, Japan Village
934 3rd Ave, Floor 2
Brooklyn, NY 11232
5. Go Bowling or Dance at Brooklyn Bowl
Williamsburg, Brooklyn
At Brooklyn Bowl you can take the kids bowling, host a birthday party, grab some food or attend The Rock and Roll Playhouse, where you can sing and dance to concerts performed by children featuring music from artists like David Bowie, The Beatles and Prince to name just a few.
Brooklyn Bowl
61 Wythe Ave
Brooklyn, NY 11249
6. Pet Kittens at Cat Cafe Brooklyn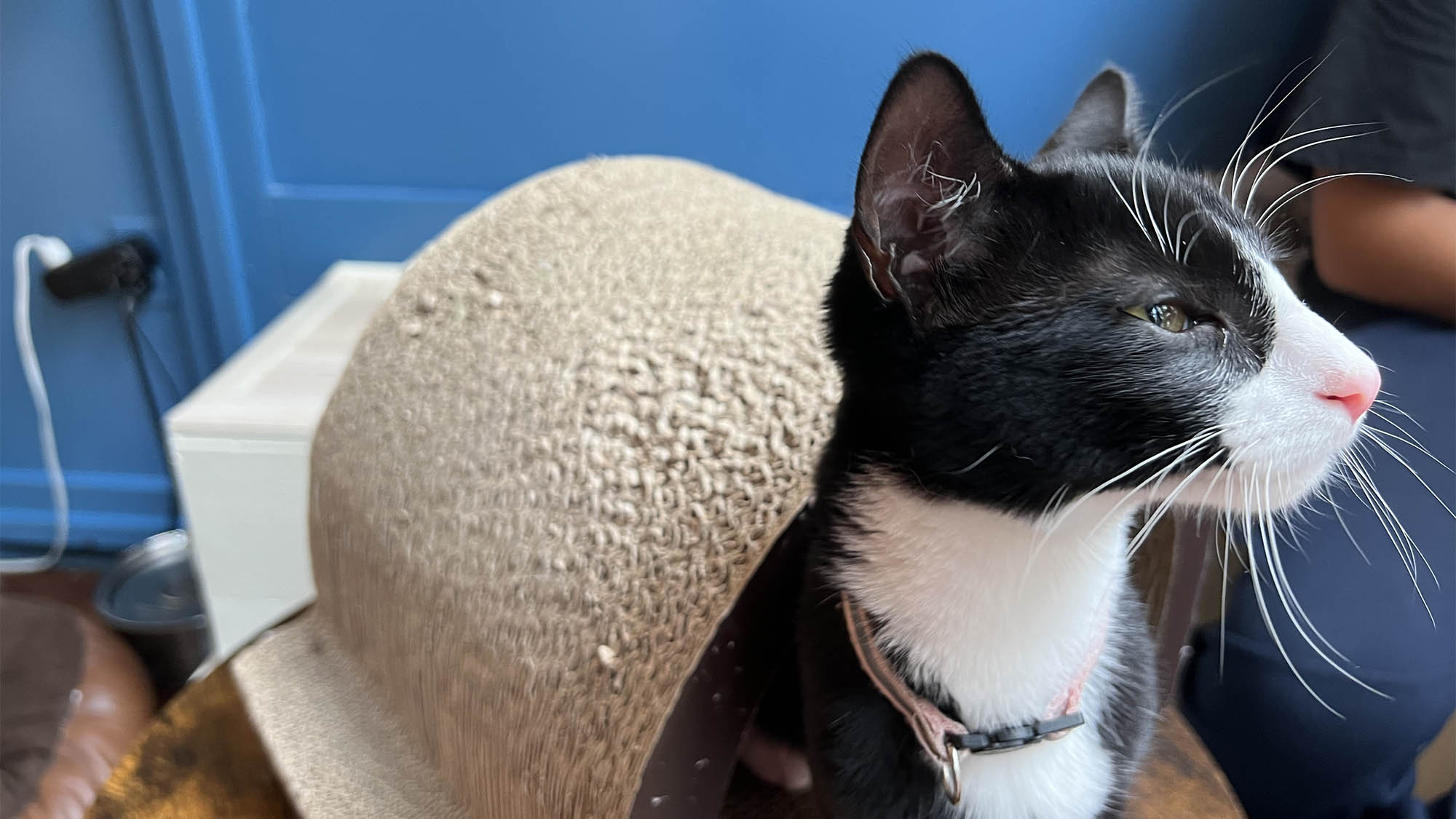 Brooklyn Heights, Brooklyn
Brooklyn Cat Cafe, NYC's only non-profit cat cafe, is a unique experience for any animal lover. Walk in or reserve your spot for a 30-minute visit or private kitten party where kids can play, cuddle and take photos with cats. And since the cafe is a volunteer-run adoption center, you can adopt or foster if you're looking for a new pet, or even if you're not and just can't resist.
Cat Cafe Brooklyn
76 Montague St
Brooklyn, NY 11201
7. Go Back in Time at NY Transit Museum
Downtown Brooklyn
Located in a former Brooklyn subway station decommissioned in the 1930s, New York Transit Museum collects, preserves and makes transportation materials available for us all to enjoy. Check out restored train cars and buses from a vintage fleet, visit a rotating exhibit, or tour the permanent collection where kids can see scale models and learn about subway signage, construction and transportation evolution.
New York Transit Museum
99 Schermerhorn St
Brooklyn, NY 11201
---
For more ways to entertain Brooklyn kids this winter, check out our list of 33 Kids Activities blog post.
Featured Listings
More Articles